UW-Madison Google Workspace - Manage Display Names in Google Groups
UW-Madison Google Groups allows you to change how your name is displayed in your group. Unfortunately, for Google Group owners and managers, the display name cannot be changed on behalf of a member. The display name for group members will show either the member's Name in Use, their email address, or their set display name.
Your display name needs to be updated for each individual group you are a member of and cannot be updated in a batch. Learn how to change your display name.
Note: We do not recommend changing your display name by updating your account's personal information. This can lead to display name syncing discrepancies for your entire UW-Madison Google Workspace account.
Unfortunately, Google Groups does not provide the option to change the display for members.
Internal members (@wisc.edu email address) - The display name for internal members will reflect what the member indicated as their Name in Use.
External members (non @wisc.edu; @gmail.com) - The display name for external members is either set as their email address or set by the member.
You can; however, set Member privacy for your group's members by adjusting the settings below if you are the owner or manager of your group: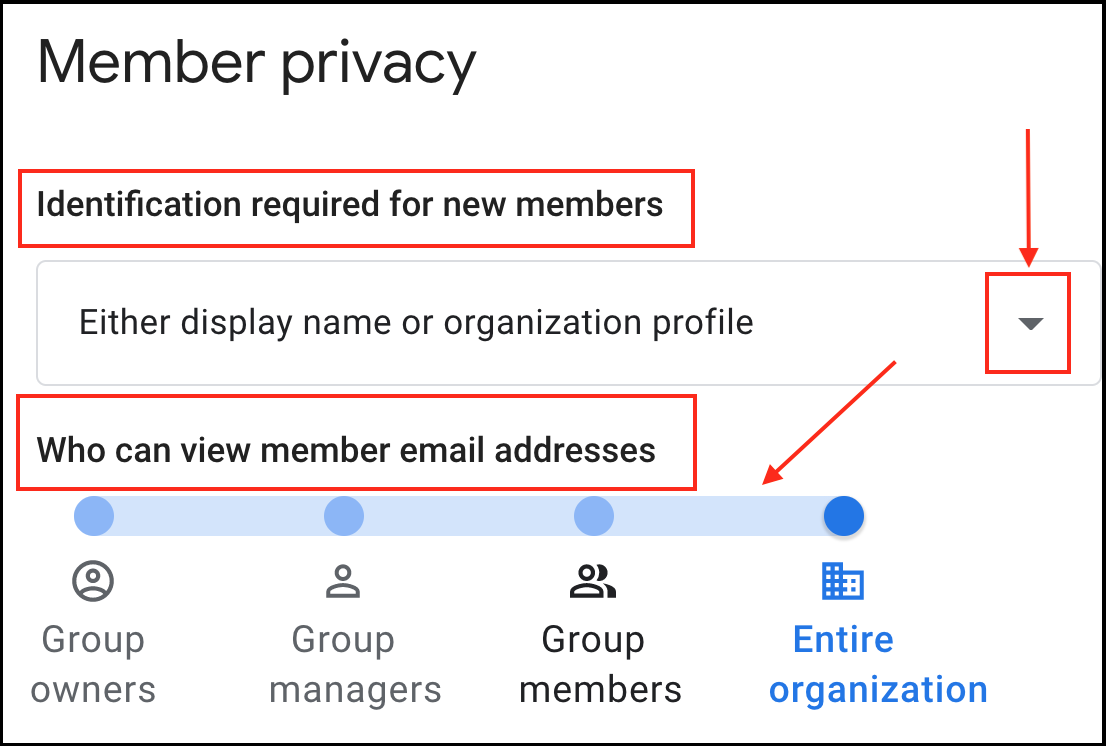 Identification required for new members:
Either display name or organization profile
Display name profile only
Organization profile only
Who can view member email addresses:
Group owners
Group managers
Group members
Entire organization