WiscWeb - WordPress UW Theme - Reducing File Size of an Image in Photoshop
This document will walk you through resizing an image to reduce the file size for your site.
Accessing Photoshop
If you don't already have Photoshop installed, please review the following document to download Adobe Creative Cloud and log in:
Once you're signed in to Creative Cloud, you should see the option to install Photoshop.
Resize an Image
Once in Photoshop, open the image you want to edit
Then, click File -> Export -> Save for Web (legacy)
At the top right of the menu, select JPEG as the file type
To decrease the file size of the image, you can change the quality from "Maximum" or "Very High" to "High"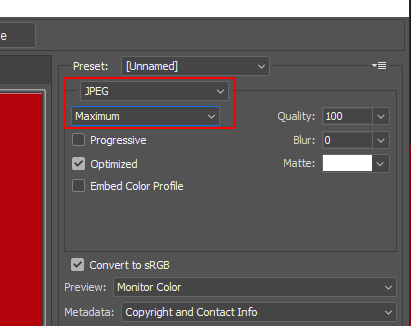 At the bottom left of the pop up menu, you will see the size of the file change under "JPEG".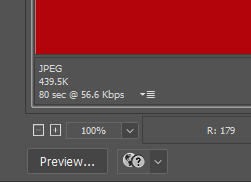 Save file
Once you have the desired settings, select Save at the bottom right.
See Also: