Webex - How to See the Participants' View of What You're Sharing
When you're sharing content, you want to make sure you're sharing only what you want and that everyone in the meeting can see it. When you share your screen or an application, check what everyone else sees by opening a window that shows you what you're sharing.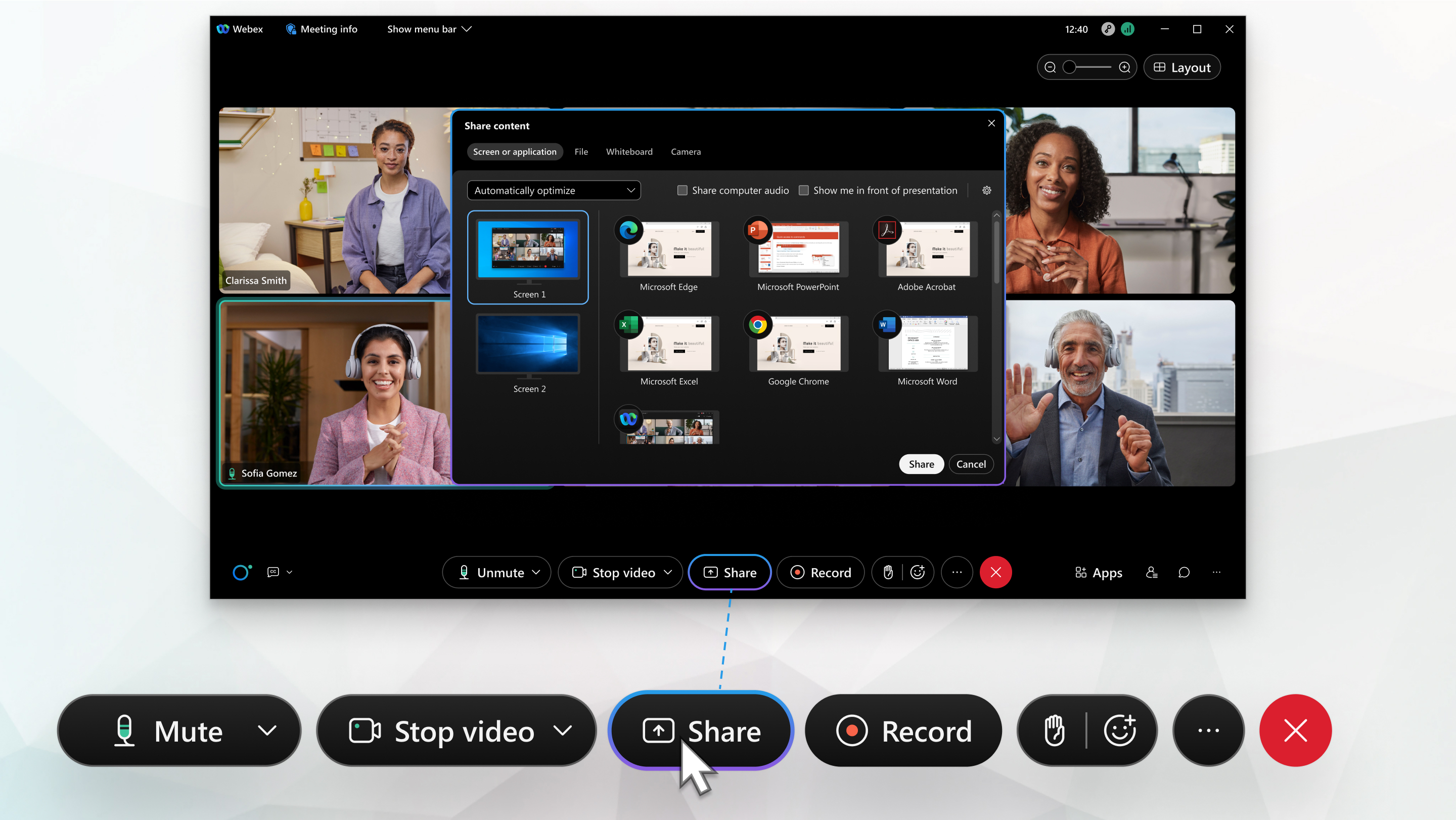 Share your screen
When you share your screen, everyone can see what you see. If you have a Word document or a PowerPoint slide, or even a website or chat window open, they see it.
| | |
| --- | --- |
| | Before your meeting, mute notifications and close any personal or sensitive documents. This way, you don't have to worry about accidentally sharing private or distracting information. |
| | |
| --- | --- |
| | When sharing content, you can access the share toolbar by moving your mouse to where it says 'You're sharing this screen.' A drop-down list shows your options. To hide it again, move the mouse away. |
| | |
| --- | --- |
| 1 | Click Share and select the screen that you want to share. |
See what you're sharing
| | |
| --- | --- |
| 1 | While sharing, go to the tab in the meeting control bar at the top of the screen and click the down arrow. |