Recording and Uploading Video Using Kaltura MediaSpace Go Mobile App (iOS)
Recording and Uploading Video Using Kaltura MediaSpace Go Mobile App (iOS)
Instructional Challenge
As you create video content for your course, you may consider using your mobile phone to record yourself in the field or somewhere less formal than your office. Students have provided feedback that they appreciate seeing their instructor in an authentic environment, and leveraging your mobile phone's camera is a great way to do that. This document will walk you through using your mobile phone to record and upload video into your Kaltura MediaSpace account.
|
Download Kaltura MediaSpace Go (KMS GO) App
Search for the Kaltura MediaSpace Go mobile app in the Apple App Store.
Download and install the app on your iOS device.
Locate and launch the KMS GO app on your phone
In the Enter your site's address box, enter mediaspace.wisc.edu and select Go.
At the top left corner, select the user icon, and select Login. Use your UW-Madison NetID and password to authenticate. You will be presented with the KMS GO main screen.
View Screen Shots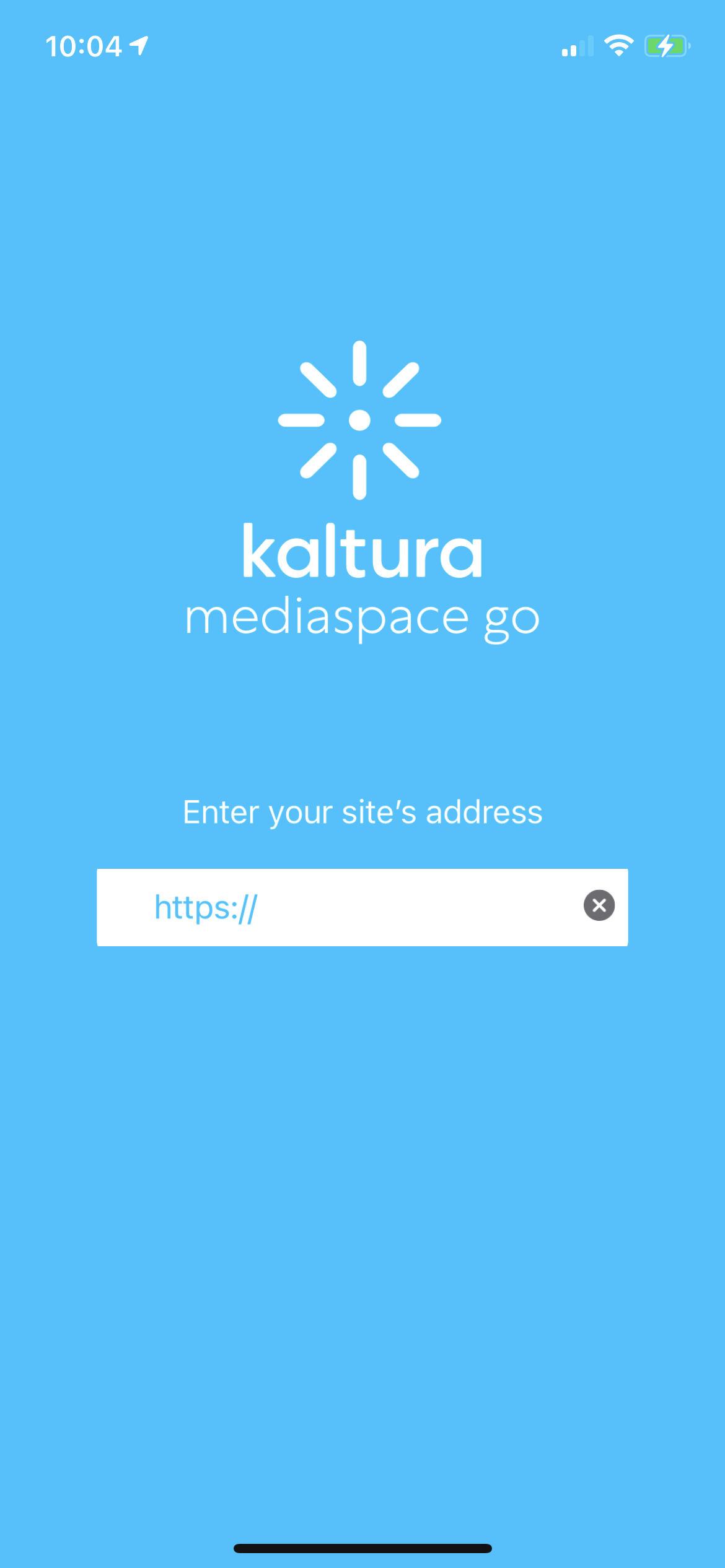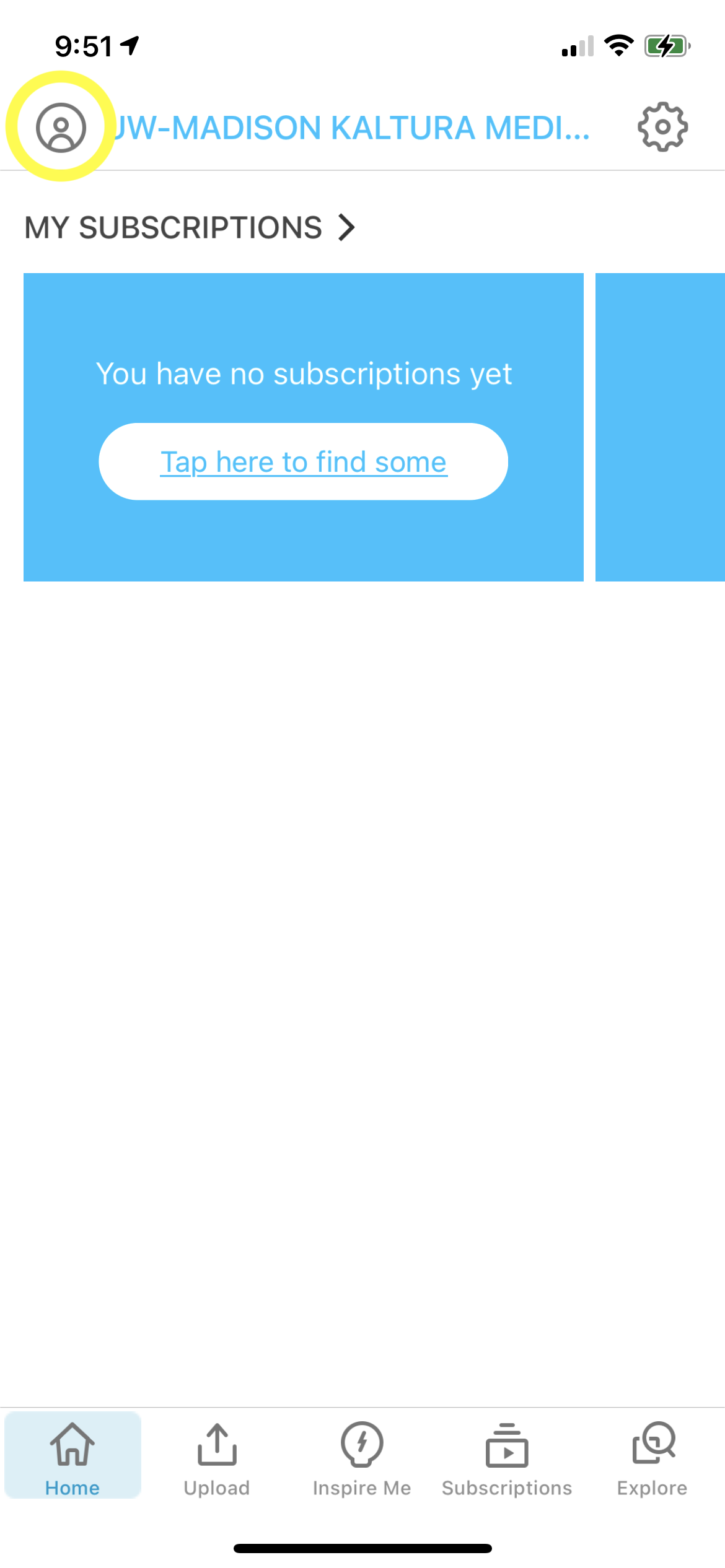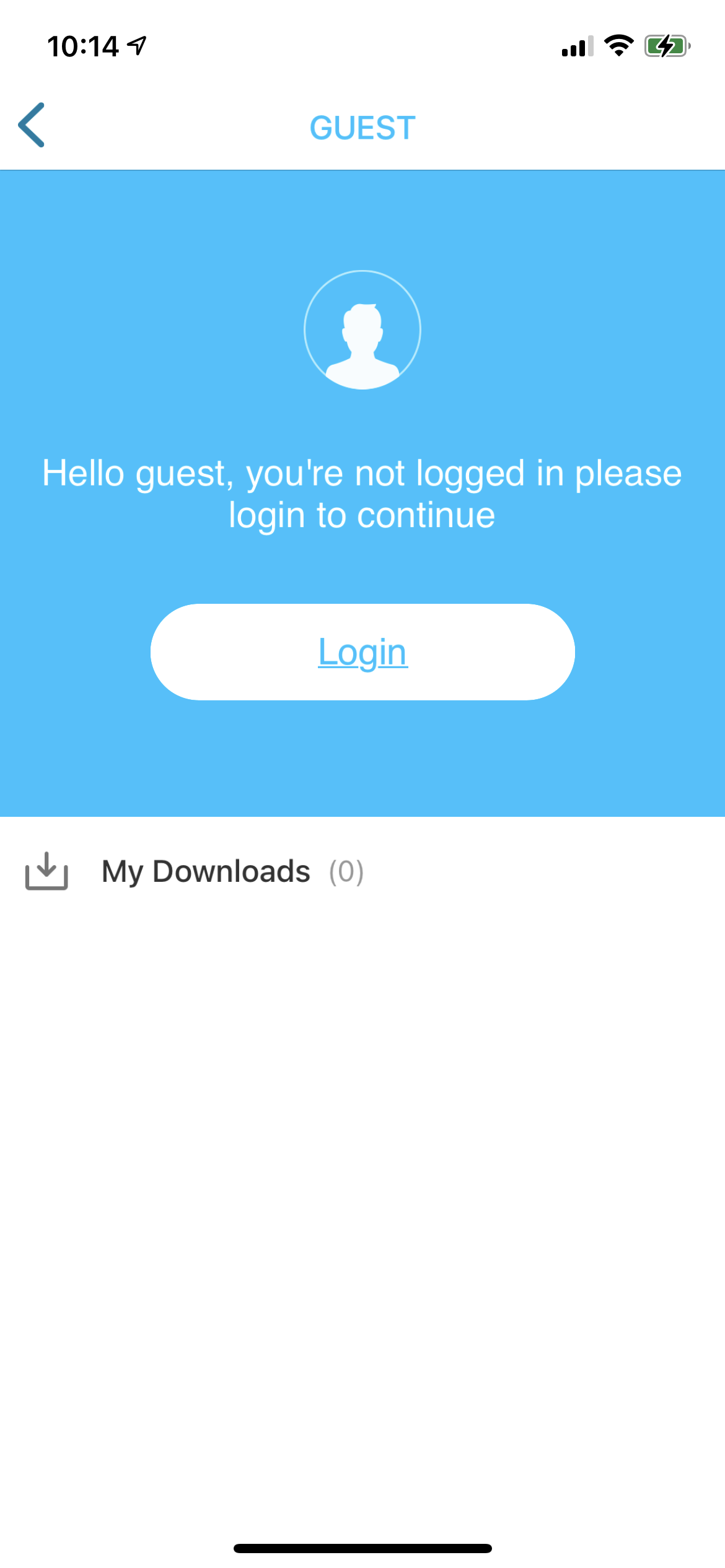 Recording a Video
Select the Upload button at the bottom of the screen.
Select Camera from the Take media from: menu.
Select Video to use the video recording features. If you want to use the front-facing camera, select the source-swap button. Press the red button to record the video. Press the same button to stop the recording.
You can press the Play button to preview the clip. If you want to record the video, select Retake. Once you are happy with the video, select Use Video. The video should appear embedded in the announcement.
Preview your clip and select Done from the top-right corner of the screen.
View Screen Shots
Uploading Video
Provide a descriptive title for your clip. Select the Done button on the keyboard.
When ready to upload, select UPLOAD from the top-right corner.
Select OK to agree to the Kaltura Terms of Service.
The upload process will begin. When complete, you will get a confirmation message. You will be asked if you want to publish the video now. Select Yes.
If you are publishing this video in Canvas, you can leave the Public Settings to Private and click Cancel.
If you want to share the video in other ways, select Unpublished and Update.
View Screen Shots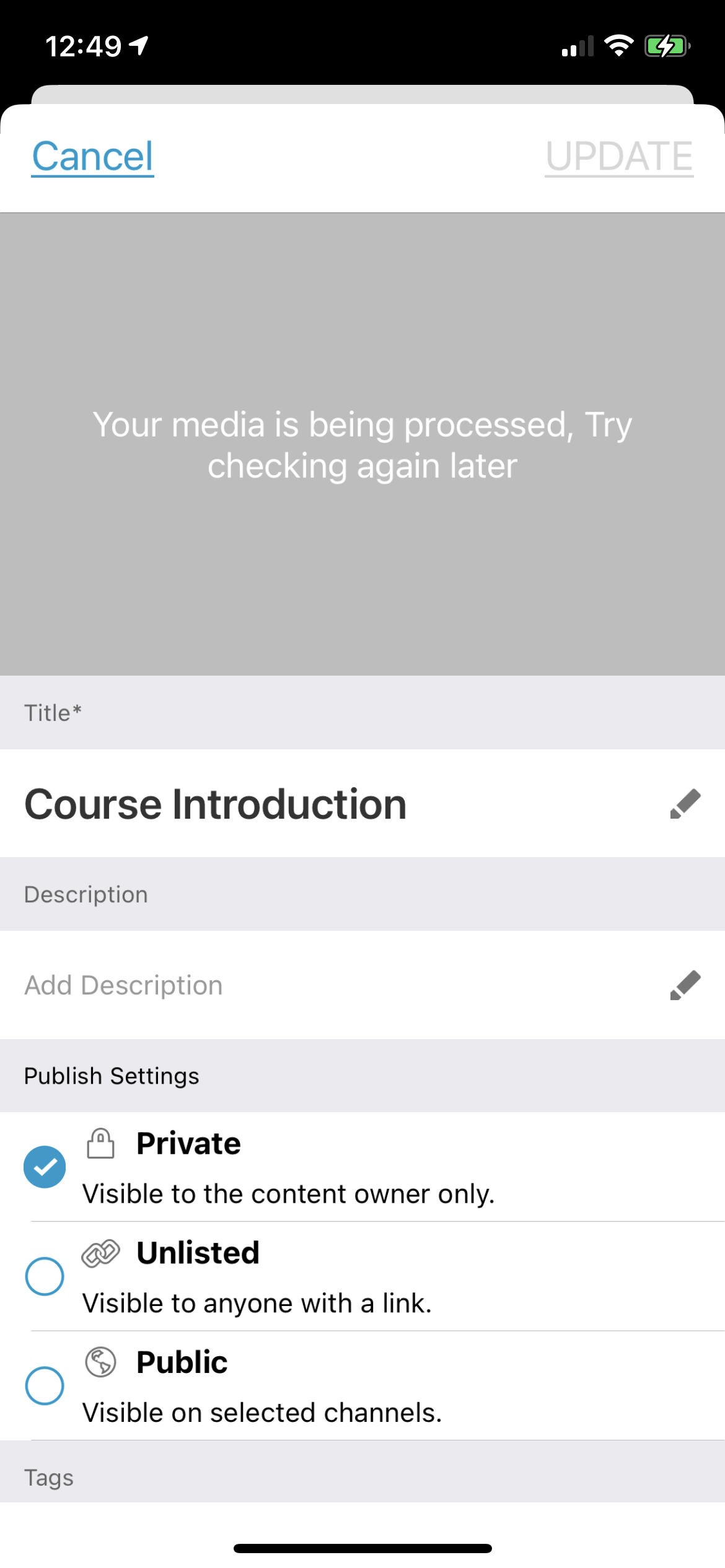 See Also: