Firefox Bookmark Export/Backup
This document outlines how to export Firefox Bookmarks to an HTML file.
Firefox bookmarks are now automatically exported on the local installation of Firefox provided by LTG on Tier 2 computers, making this document unnecessary. To restore the backup that LTG created via script, go to this KB article instead:
https://kb.wisc.edu/library/internal/page.php?id=12572


In order to export or backup your Firefox bookmarks, you will need to go to the Bookmarks menu option in Firefox, and select "Organize Bookmarks". This will bring up the Bookmarks Organization window.

---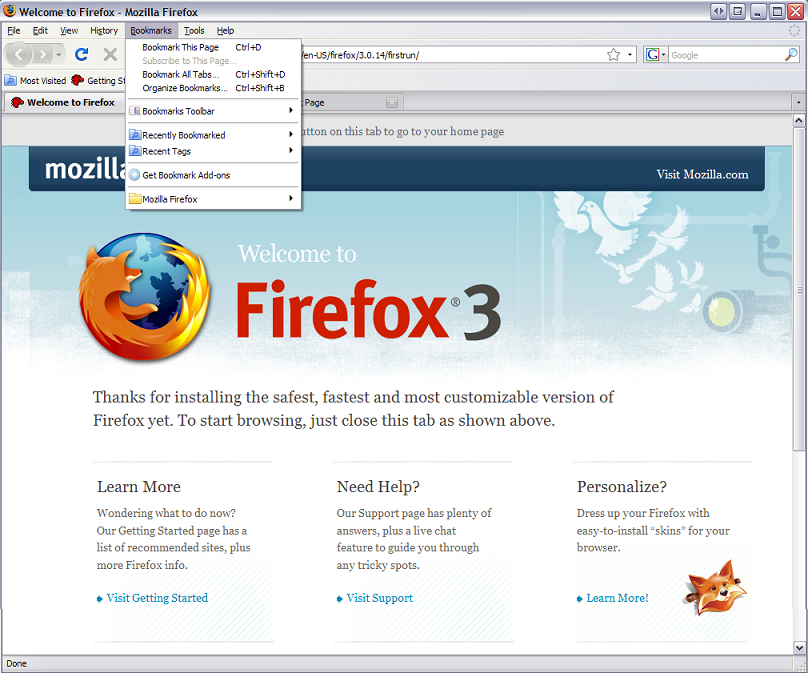 ---
From the Import and Backup drop down menu, select "Export HTML"
---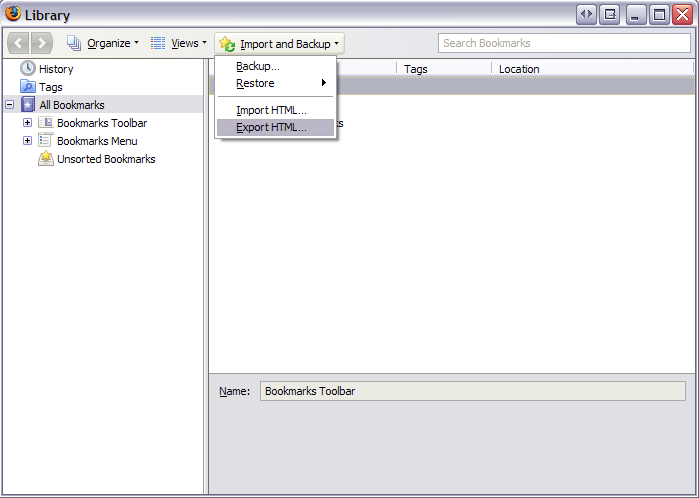 ---
You will then be prompted for a location to save your bookmarks.html file. Select the location you want to save the file to and then hit the Save button. My Documents is a good location, because it is tied to your personal Q:\ drive and will be accessible from any library Tier 2, saving to a USB memory card, or locally to the C:\ drive are also options.
---