Checking Your Computer's DNS Settings
How to tell what DNS servers your computer is using
To check this in Windows,
Click Start
Select Control Panel
Choose Network and Internet. Please note that if you are using a version of Windows earlier than Vista, you will have a different path from here. You can consult the computer's Help function to find the TCP/IP properties.
For Windows 10, click on Network and Sharing Center.
In the right side of this window, about half way down, you will see Connection: Local Area Connection.

Click Local Area Connection to open a new window.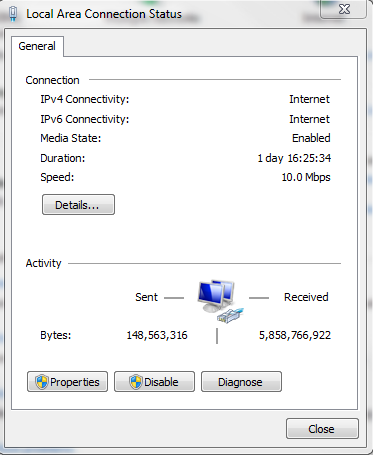 Highlight Internet Protocol version 4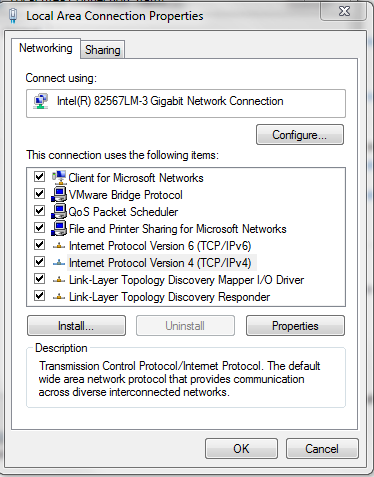 Select Properties to open that window. DNS information is at the bottom.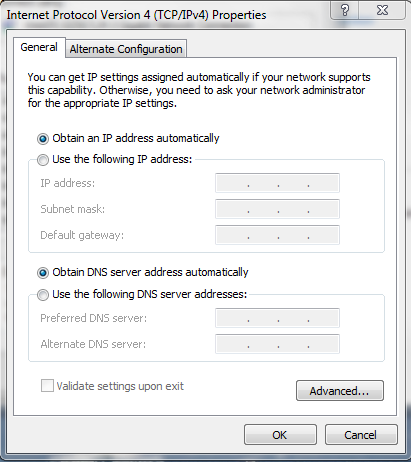 If Use the following DNS server addresses is selected, and any of the servers listed match either 144.92.12.24 or 128.104.201.24, you are using one of CAE's DNS servers.
If you need to change that, please keep the Internet Protocol version 4 Properties window open and read
this article
to see how to change it.