Accessing local resources with Citrix Receiver
How to access files saved locally when using Citrix Receiver.
If you haven't already done so, please update the configuration for Citrix Receiver. You can find instructions for doing so
here
.
1. Open Citrix Receiver and log in.
2. Open a program in the receiver. For this example, Matlab is used.
3. When the program opens, go system tray in the lower right corner of the screen. Right click on Citrix Receiver, and click "Connection Center".
4. This will bring up your Connection Center settings. Next, click Preferences (highlighted in yellow).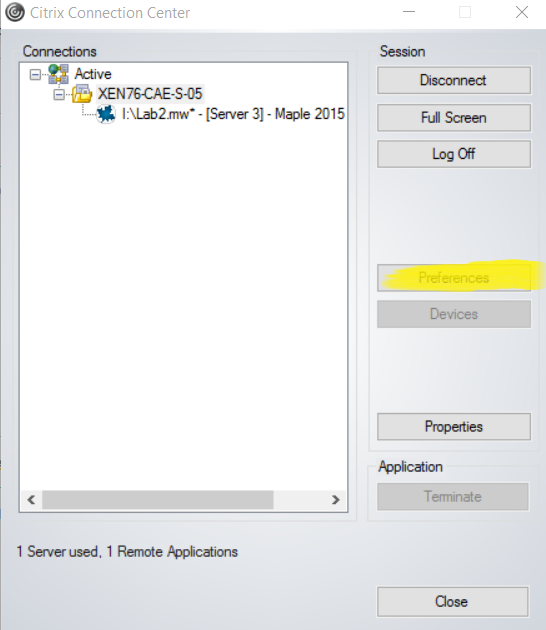 5. When your preferences have opened, navigate to File Access and make sure that "Read and write" access is selected.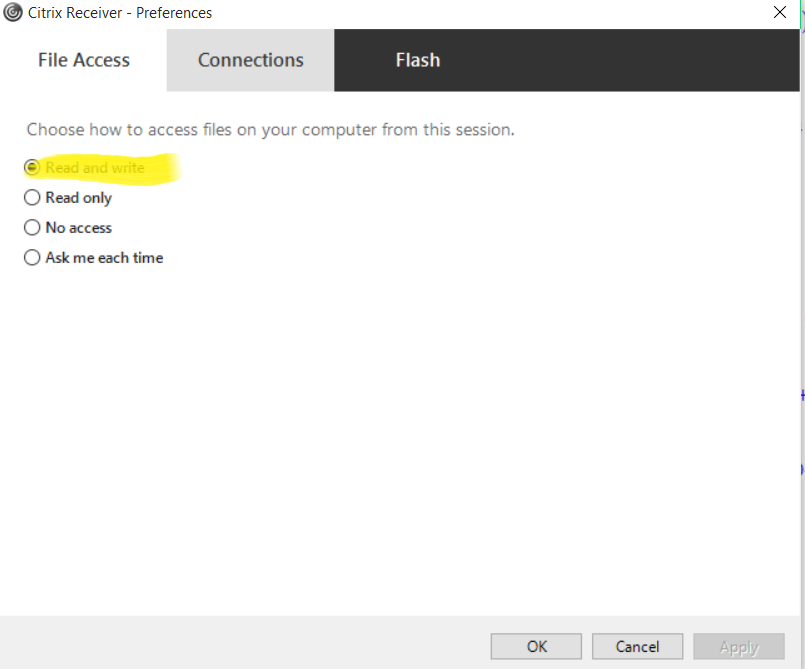 That should allow Citrix to access files that you have saved on your local hard drive.