Office 365 (iOS 8) - Working Offline
This document explains how to switch between working online/offline for your iOS 8 device. When you are offline, you will not be able to receive or send messages for that account. However, you will be able to write messages that will be sent from your Outbox once you are back online. It is recommended that you synchronize/Get Mail for your accounts before taking them offline.
How to Go Offline
Open your settings
Make sure Airplane mode is on
Note: When trying to send mail while offline you will be prompted to turn off Airplane mode or to connect to WiFi. Click Ok to ignore this. Your emails will be automatically sent once you connect to the internet.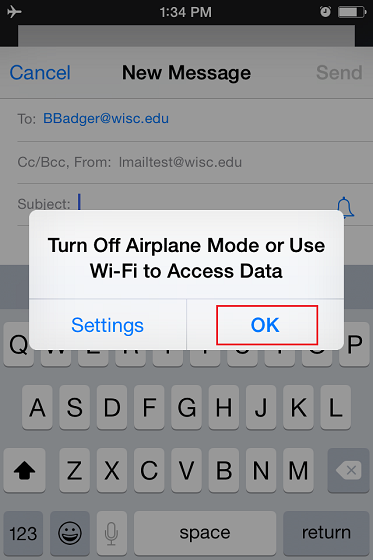 See Also: