Bio-ARROW - General Help - Creating a Biological Inventory Report
It is important to have a list of all of the biological materials on your protocol and in your lab. When a protocol is approved, you will see a button under My Activities called Create Biological Inventory Report. This will create a PDF in the history tab that lists all of the biological materials in your protocol: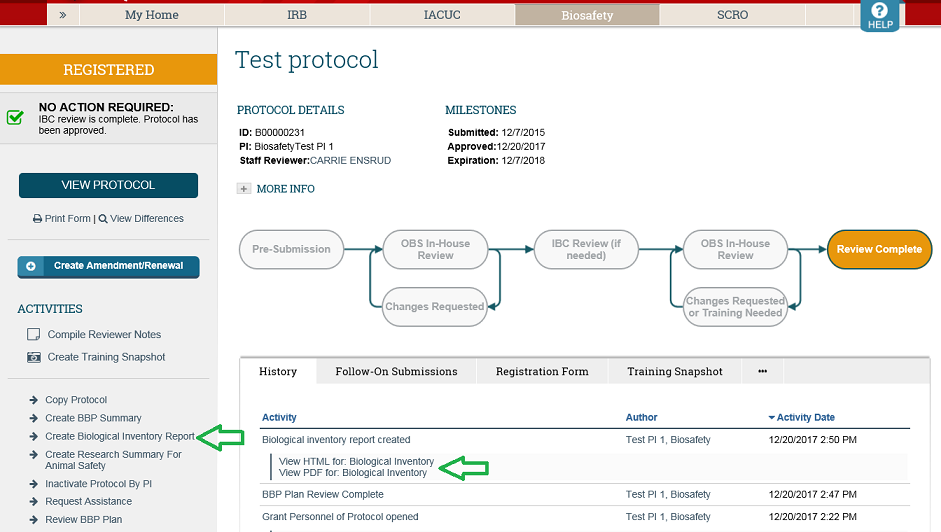 Still have questions? Call the Office of Biological Safety (OBS) at 608-263-2037. We are happy to help.