Bio-ARROW - General Help - Creating a Biological Inventory Report
It is important to have a list of all of the biological materials on your protocol and in your lab. Using your protocol, you can create a Biological Inventory Report for this purpose.
Once your protocol is approved, navigate to the protocol workspace and select from the left side taskbar Create Biological Inventory Report.
This creates the Biological Inventory Report PDF in the protocol's history tab which lists all of the biological materials in your protocol. You may download or print the PDF for your lab's use.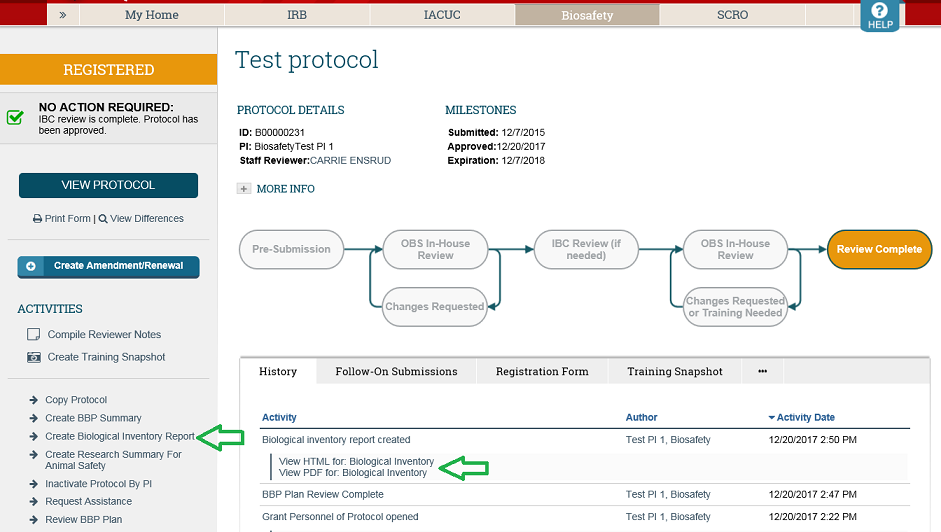 Still have questions? Call the Office of Biological Safety (OBS) at 608-263-2037. We are happy to help.