Bio-ARROW - General Help - Completing the Assurance and Signature Pages
Only the PI can complete the last two pages of the biosafety protocol: the Assurance page and the Signature page. The PI must log in and select My Home and then select the desired protocol:

In the protocol workspace, on the left hand side of the page, click on the "Edit Protocol" button: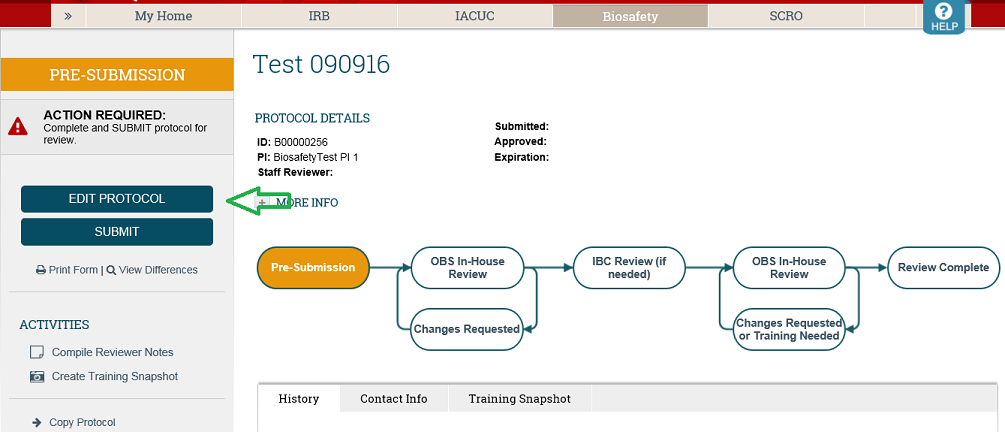 The PI should review the information entered in the protocol to make sure it accurately reflects the work done in their lab prior to completing the Assurance and Signature pages of the bio protocol.
To move directly to the Assurance and Signature pages, use the Jump To menu and select the "Assurances" page:
To complete the Assurances page, the PI must select all boxes. Once completed select "Continue" to advance to the PI Signature page:

The PI will sign the protocol by clicking "Yes" and click on "Ready to Submit" to exit the protocol and return to the protocol workspace.
To Submit the protocol to OBS, you must select SUBMIT in the left side menu of the protocol workspace.
Still have questions? Call the Office of Biological Safety (OBS) at 608-263-2037. We are happy to help!