Downloading Software from Azure for Teaching
This article explains how to download software through Microsoft Azure for Teaching
Please note, CAE does not offer support for software provided through Microsoft Azure.
Additionally, this software is only available to current College of Engineering faculty, staff and students with active CAE accounts, for use on a personally-owned computer. For departmental use, please contact your Departmental Support Person. Please read the EULA for appropriate use.
1.
a) Navigate to your

CAE Account Management Page. On the left-hand side column of your account management page, click on the link labeled "Azure Dev Tools for Teaching", under Resources.
b) Navigate to
CAE Home Page
. Under the "Students" tab, click on the Azure for Teaching link.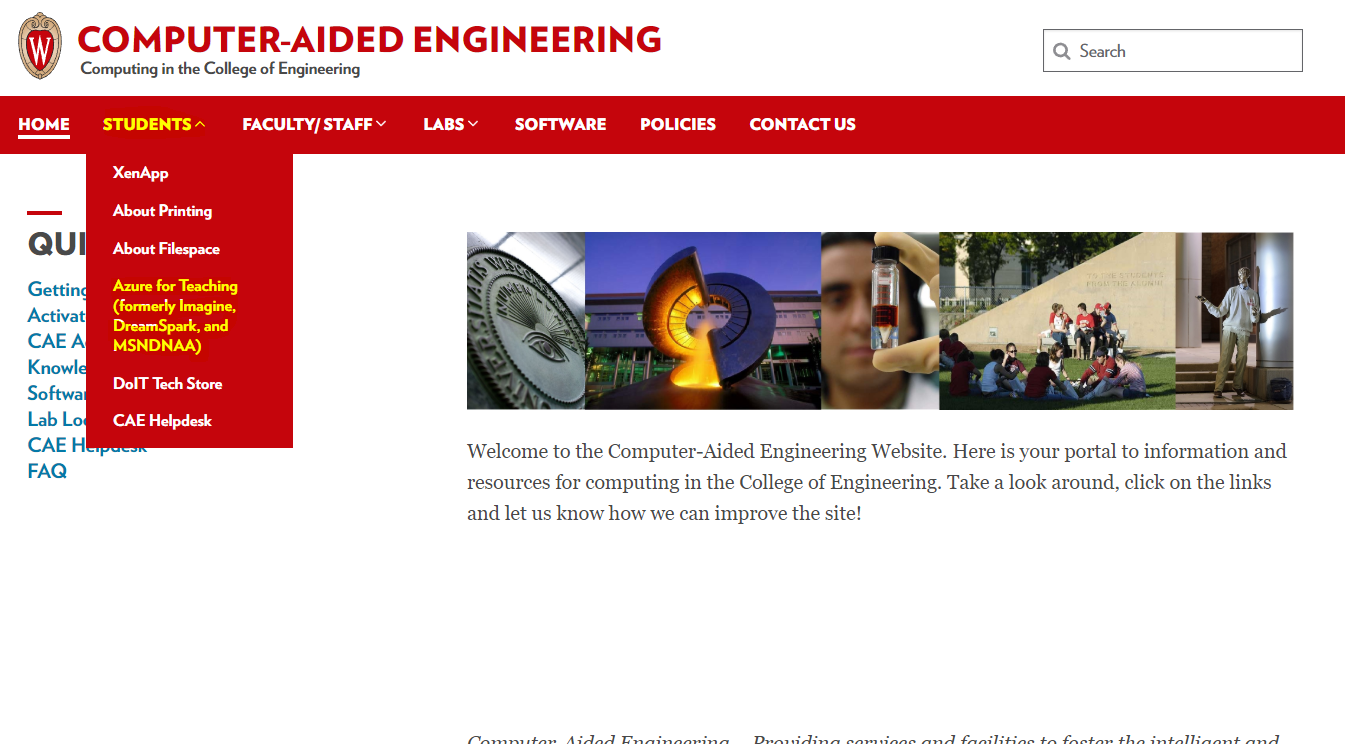 Note: You must make sure that you are signed in to your Wisc account in order to download software from Azure. If you are not signed in, you can do so at the Azure website after navigation.
2. Click "Software" under the search bar. Then you will be able to see all the available software.
3. Choose the desired software and version, and click download. Please make sure that the title that you are downloading is the title that you want, and not just an update or service pack.
Note: Some software may provide serial numbers as well in the receipt page. You must save this serial number to activate your product and for future reference because CAE will not be able to provide this serial number if it is lost. CAE cannot provide support, including access to activation keys, to fac/staff or students after they leave/graduate. For more information, please see
https://www.microsoft.com/en-us/licensing/product-licensing/azure
See Also: