Engage - Library View [UW-Madison]
This document describes the Engage Library view for both instructors and students. This is the screen that is shown when you first launch Engage.
Instructors and students have the same view of Engage. RedShelf does not have instructor or student profiles, so all features are the same between users.
Menu Bar
The menu bar is located across the top of your Engage viewer. To the left is a dropdown menu of each term for which you have materials in your Engage library. To the right of the menu bar are the search, gear (for instructors), and user initial buttons:

Select the term to view materials from that term.



Use the search box to search all of your materials. This search does not include annotations.

Select your initials to open the Applications and Help menus. You can also Manage Digital Materials, Logout, or view the Privacy Policy and Terms of Use.

Content Library
Under the menu bar is the content library for the term you have selected. Materials are sorted into rows by course. There is a black header for each set of materials that details the subject and course number. The instructor of record is noted at the far right of the row: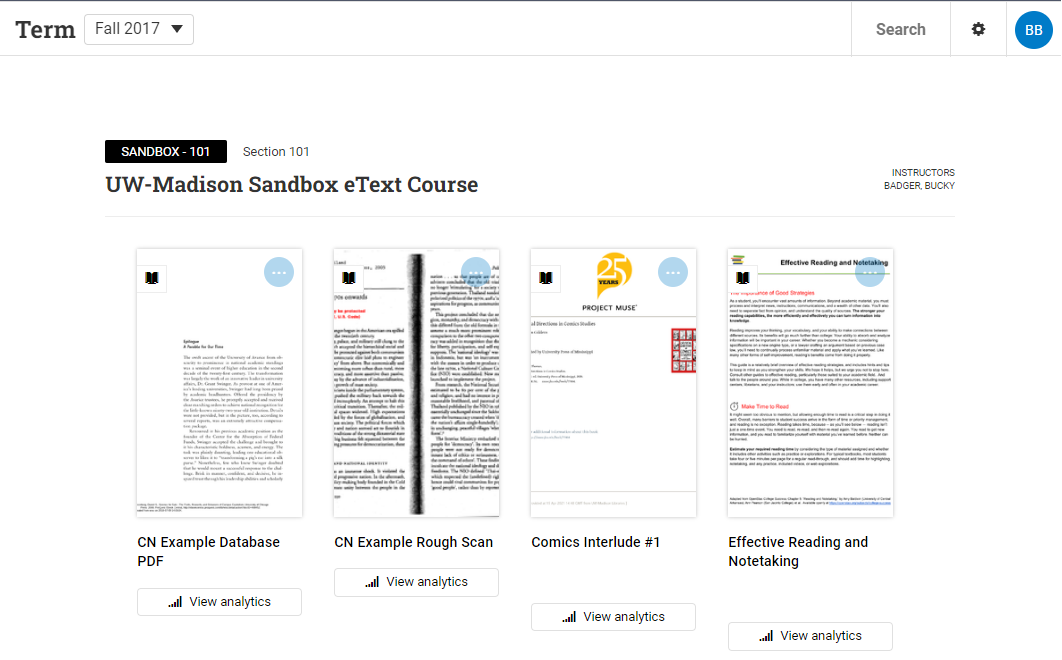 The View Analytics button is only displayed to instructors. Clicking it will show you more detailed information on which parts of the eText your students are reading. For more information, please see Unizin's Using Analytics document.