Engr EMS Client for Mac
How to use the EMS Client on a Macintosh.
The EMS Client is a Windows only application. If you are using a Macintosh computer, you have a couple options:
Use the Campus Remote Desktop Service (RDS)
Install Boot Camp and dual boot between Windows and Mac
Install a Virtual Machine running windows (under Parallels)
The simplest will probably using the campus Remote Desktop Service. This document is for this method. The other methods, see your department support person.
Get Access to The Remote Desktop Service
First step is to contact the campus Helpdesk (DoIT) and request that your campus NetID be granted access to the Remote Desktop Service. It may take a couple days before access gets granted.
Install the Macintosh Windows Remote Desktop
Using EMS on the RDS
Launch the Windows Remote Desktop client, and connect to:
remotedesktop.doit.wisc.edu
When prompted for a login, enter your campus NetID and password.
On the desktop, there should be an EMS icon. The first time you launch EMS, it is going to ask you for an AppFacade Server URL. Enter the following information:
AppFacade Server URL: https://engr.ems.wisc.edu/WebDeploy
Example Screen Shot:
When prompted, sign in with the EMS Credentials you were provided: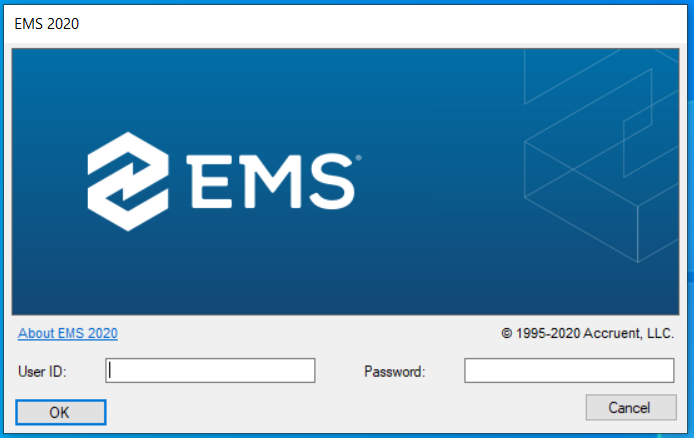 Next, Open up the Settings -> Preferences Menu
On this screen, you need to:
Uncheck "Use Global Email Settings"
Under the SMTP Email section:

Change Mode to "Authenticated (Specific)"
Fill in Server with "smtp.office365.com"
Enter User Name with your netid with @wisc.edu after. Example: If your NetID is bbadger, then enter bbadger@wisc.edu
Enter your NetID password for Password
Example settings:
And Click OK
Now exit the EMS Program. There is a bug where it won't take the preferences until you restart the application, so sending any email confirmations won't work until the next time you start the EMS application.
When you are done using EMS, close the EMS application, and then logout from the RDS server