Webex: New User Experience- Join/Start Meeting Audio Video Selection
When joining or starting a Webex Meeting or Webex Event, you will be asked before entering the meeting to select your audio and video camera. If you have been using Webex Meeting prior to April 17th, 2020, this window will look different and is more user friendly than the previous version.
Click on Use computer for audio
Select the Speakers/camera devices that are scrolling to the right of "Use computer for audio"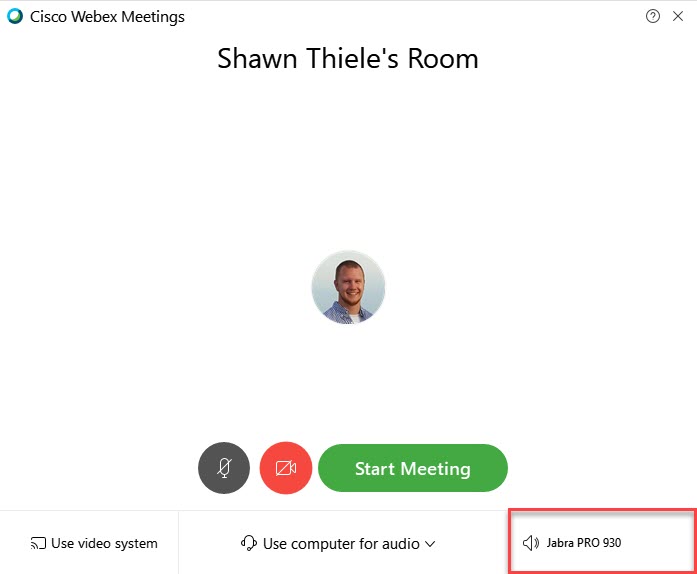 Select the correct audio and video from the options drop-down menu. You can also test the speaker, if you hear the sound you have the correct speaker.
Adjust volume level sliders for both the speaker and microphone.

Note - This is important to check if you aren't hearing sound in a meeting after selecting the appropriate device.
You can also connect to a Cisco video endpoint (Cisco Roomkit, Webex Share, Cisco DX80, etc) to start or join your Webex meetings.

This can be done by clicking the Use video system and searching for the name of the video endpoint in the room. The name of the endpoint can be located in the top left corner of the tv screen you are wanting to connect to.
For more information, check out Cisco's help document
here