Topics Map > Printing

Topics Map > CAE Labs

Using Web Print
This document describes how to access CAE's Web Print service and submit print jobs via non-CAE Lab computers.
Web Print is a service that enables laptop, wireless and unauthenticated users utilize CAE Printers without the need to install print drivers.
Accessing Web Print
2. Proceed by entering your CAE credentials
3. Once logged in, you will be taken to a page displaying a summary of your CAE printing activity as seen below.

4. Click on the tab named "WEB PRINT" located in the menu on the left-hand side of the page.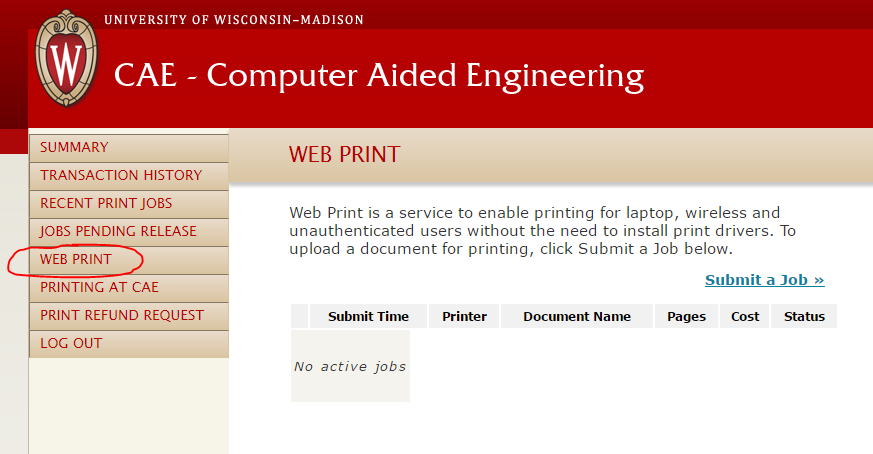 Printing from Web Print
Selecting the "Submit a Job" link will begin the process of uploading a document to Web Print.
1. The first step of the process is to select the printer you wish to use from the list of available printers.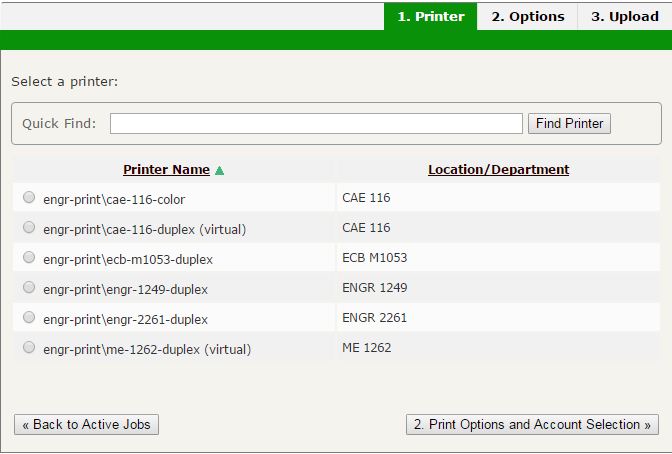 NOTE: Not all CAE printers are available from Web Print. Also, users should be mindful that two printers are listed for the lab in the Computer-Aided Engineering Building: cae-116-color and cae-116-duplex. Be sure to select Duplex when printing to CAE-116 unless color is needed. Printing in color will charge $0.60 to your Wiscard account for each page printed.
After selecting a printer, move on to "Print Options and Account Selection".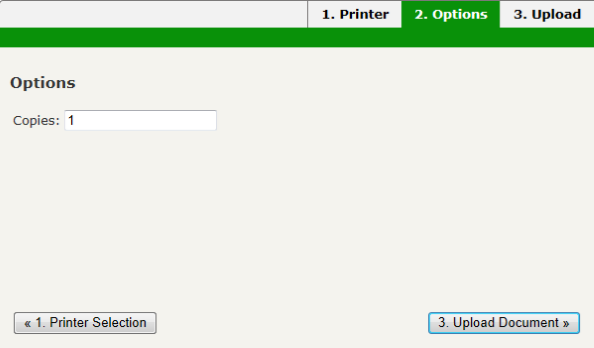 2. Input the number of copies that you wish to print. Move on to "Upload Document".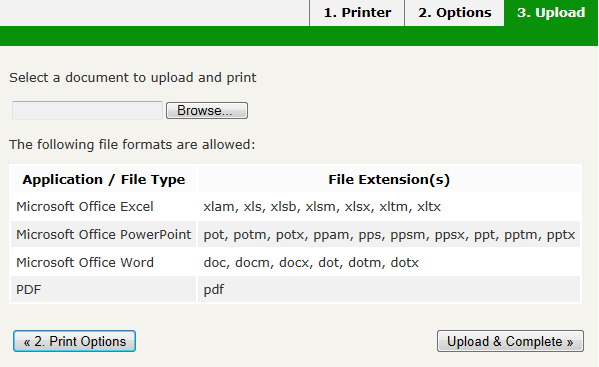 3. To upload a document, click "Browse". Locate the file you wish to print and open it.
NOTE:
Only certain file types are able to be printed via Web Print. A list of acceptable applications/file types is displayed in the image above.

From this point, once you click "Upload and Print", your document will be uploaded and added to the print queue for the printer you selected.
See Also: