Running .JAR files on CAE Windows Lab Machines
Provides a way to access and run .jar files in the CAE Windows Lab environment, including Wiscel
As of this writing, Java is not deployed as a stand alone product. If one needs to run a .jar file, they must use the packaged JDK Command Line Tool that is deployed with Eclipse.

The following directions are specific to ECE 252, you may follow along and modify as needed to fit specific needs.

Step 1 - Create a folder called ece252 in your I: drive. This will be the location in which you should store your working files and the PennSim.jar file to avoid any lost files when trying to use the simulation on another computer.

Step 2 - Download and save the files and move them to your I drive folder.

Download .jar and .asm files that are provided from the course website and save to the ece252 folder on your I: drive. This folder was created in step 1. If not done so please do so at this time.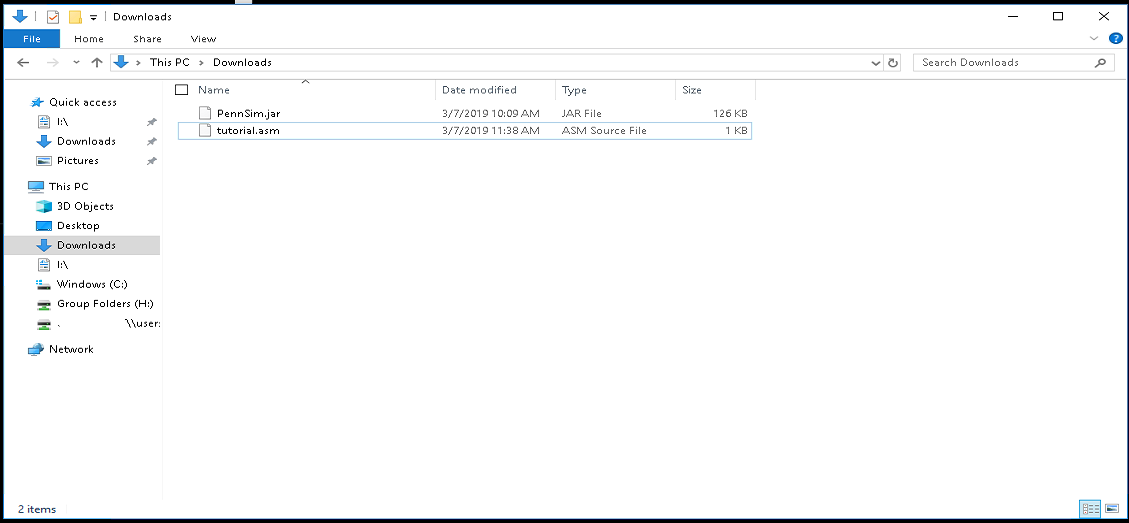 By default your downloads will go to the downloads tab on the computer, you will want to move them to the folder created for this exercise.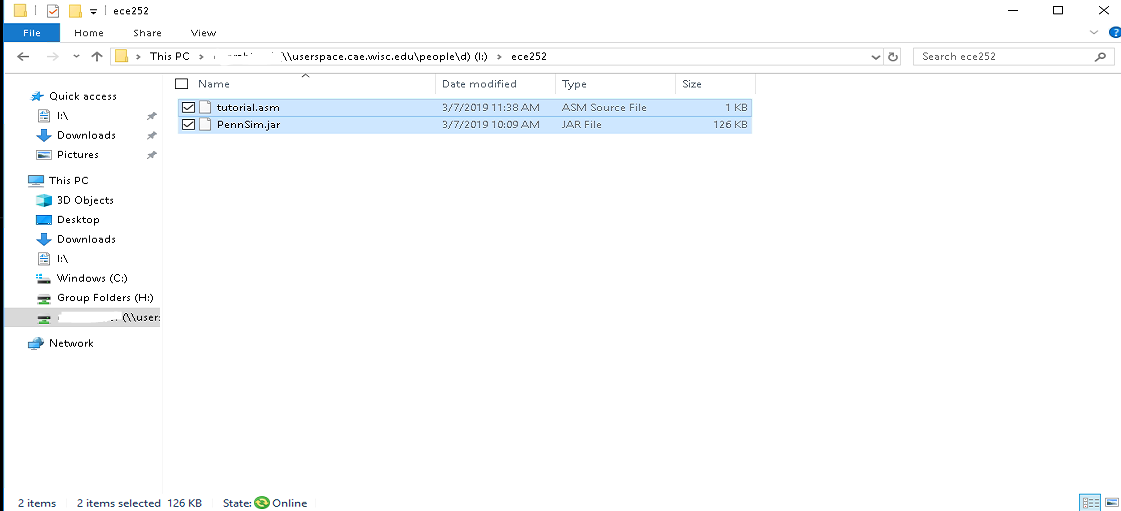 Step 3 - Open JDK Command Line Tools
You can find the JDK command line via the start menu either searching for "jdk" or "command line tools." It is also accessible via the "Eclipse" folder under E on the start menu. If you expand the folder you will see an option for "JDK Command Line Tools." Open the application.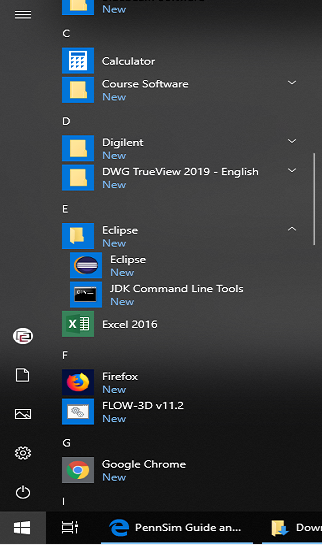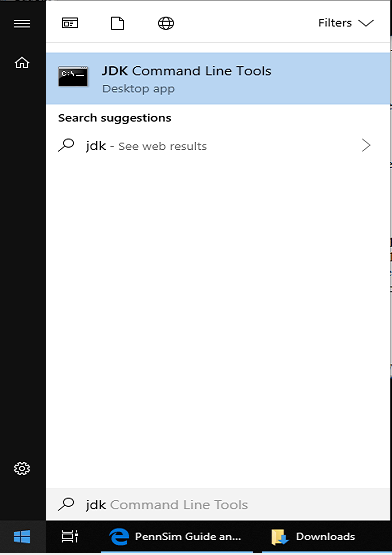 Step 4 - Run the application

-Once the command line is open type the following information:
java -jar

Be sure to add a space after "-jar".

-Next either type out the full path to the file within the ece252 folder I:\ece252
The full command should look like this:
java -jar I:\ece252\PennSim.jar

or

simply drag and drop the .jar file into to the command line tool from the downloads or applicable folder.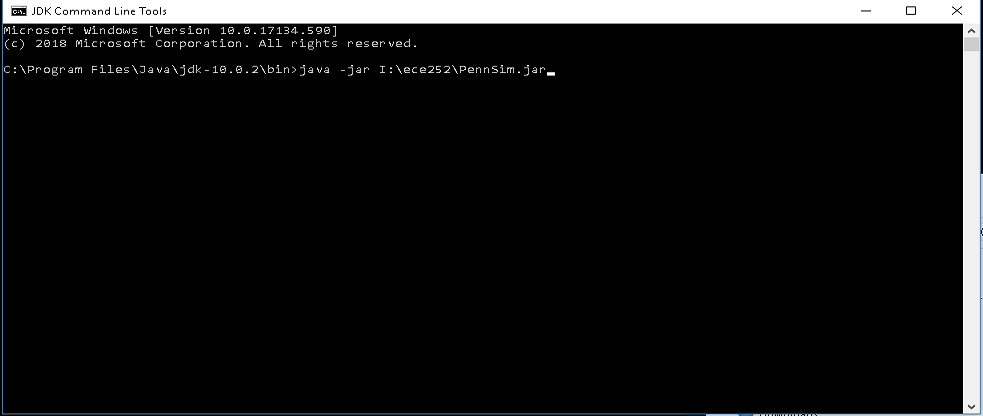 Step 5- Configuring PennSim

Once the simulator is running, you will have specify files in your ece252 folder created earlier in this process.

Run the following command within PennSim command line:
as I:\ece252\tutorial.asm
Hit enter
Some files will be generated in the ece252 folder

Next you will need to compile the code with the following command:

load I:\ece252\tutorial.obj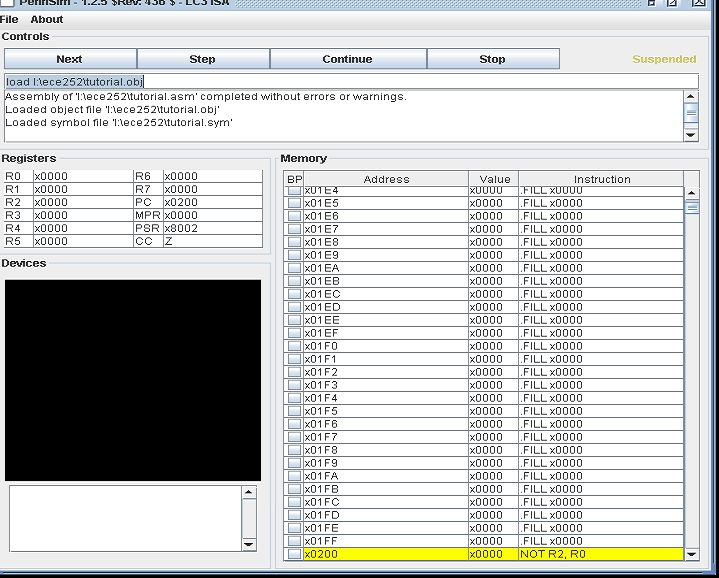 Please note the files used in this example are for the tutorial .asm and .obj files provided in ECE 252. As different files are needed please do the needful to replace file names and paths as needed.

undefined