Instructions for Downloading and Registering the Mediasite Desktop Recorder
Developed for instructional continuity at the University of Wisconsin Madison - College of Engineering
Follow the link to the My Mediasite Homepage. You will be prompted to sign in using your CAE account.
Once logged in, select "Add Media" located in the upper right corner.
If you're a first time user, you'll need to download the Mediasite Desktop Recorder.
If you have already downloaded the Mediasite Desktop Recorder, You can register your profile by following the "Click Here" link.
Once on the download page, you'll have a choice to download for either Windows or Mac.
NOTE: Select versions of Windows will require users to download the appropriate "Media Feature Pack" from Microsoft's website.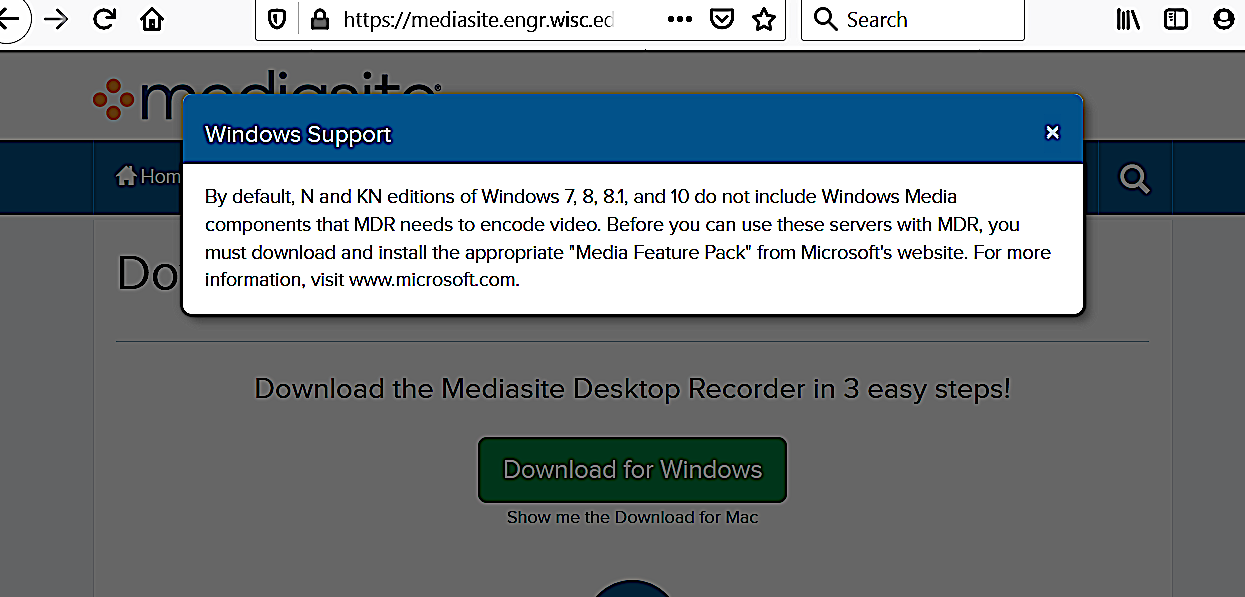 Once the download is complete, double click the "Mediasite Desktop Recorder.pkg" installer located in your downloads folder.

Following installation, you should now find the Mediasite Desktop Recorder in your applications folder. Double click the icon to launch the recorder.
Before you can begin using the Mediasite Desktop Recorder, you'll be prompted to return to the download page in your browser.

When you've returned to the download page, follow the registration link.
When registration is complete, your profile will be validated, and you can begin using the Mediasite Desktop Recorder.