Adding printer from \\print1
Adding Printer from \\print1
1. Open up the start menu and type in \\print1, then press enter.

2. On the window that opens, scroll down to Slichter Bus Svcs Purchasing SHARP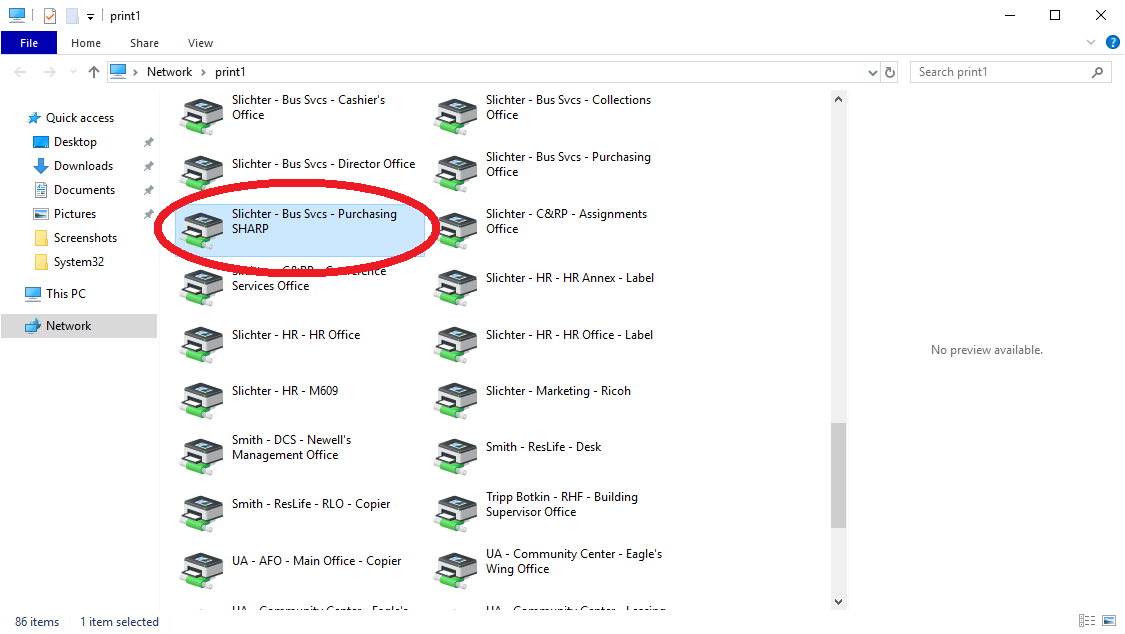 3. Right click on Printer and click "connect"
4. The following window will pop up. Wait for it to finish loading. After it closes itself, you can close the print1 window and be able to use the printer from your applications.