Moodle - Creating Tables
Note:
UW-Madison is adopting Canvas as the single, centrally supported learning management system, and discontinuing support for Desire2Learn (D2L) and Moodle. Access to D2L and Moodle will permanently end June 1, 2018. For information about retaining materials from D2L or Moodle, please refer to this document.
You can add tables in any activity or page that gives you an HTML editor text entry box. This document will walk you through the process of creating a Table in the HTML editor.
Using the table creation tool
1. To open the table creation tool, click the Table icon in the HTML editor.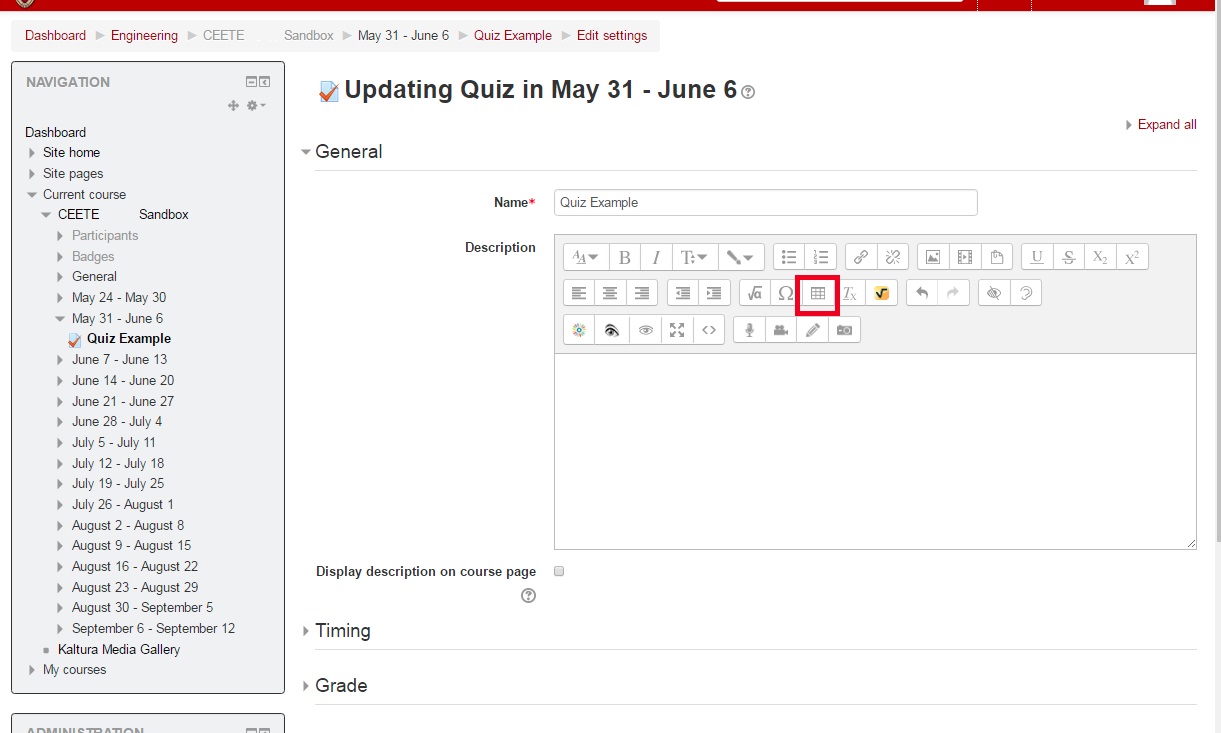 2. In the new window, select your desired settings including the number of rows and columns to include in your table.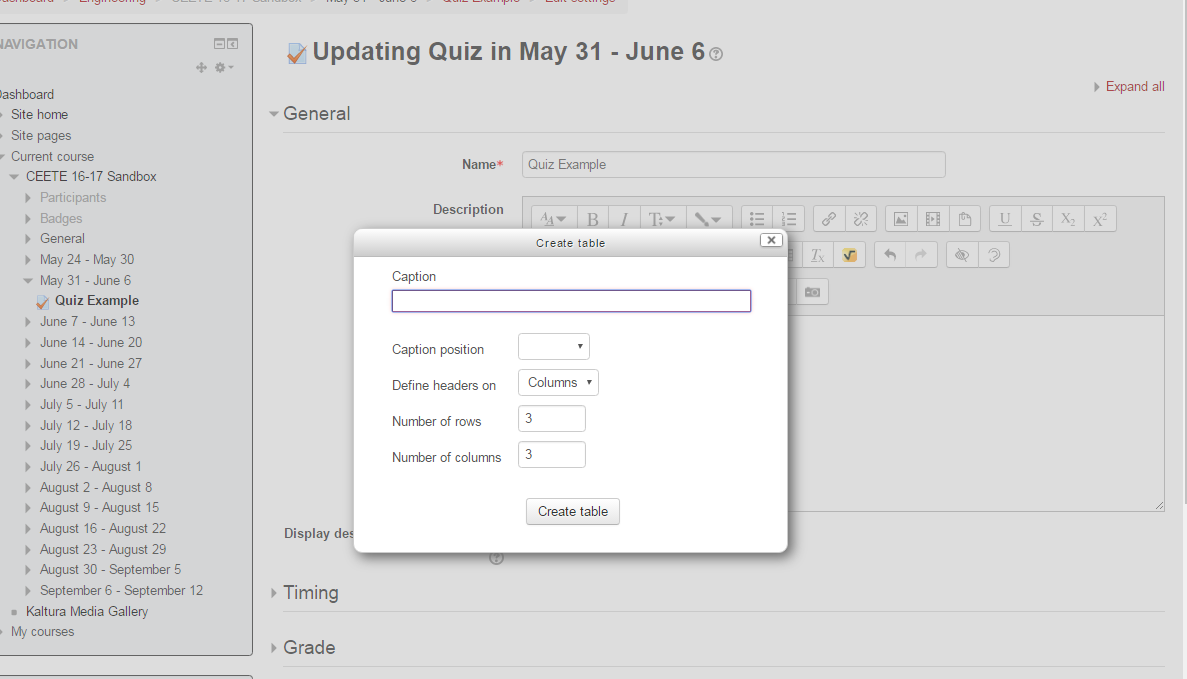 3. Once you have finished selecting your settings, click the Create table button to return to the HTML editor where you can insert information into the table's cells.
Click to view a related Moodle Docs page.