Topics Map > Administration > Running Reports

Moodle - Running Reports
Note:
UW-Madison has adopted Canvas as its single, centrally supported learning management system. As of 6/1/2018, support for Desire2Learn (D2L) and most Moodle courses has been discontinued. Access to those courses has permanently ended. However, certain Moodle courses that are part of the Adanced Quizzing Content Functional Gaps project are still available on Moodle. Those courses are located on the Moodle Extension site.
Viewing reports
1. To view any reports, click the "Reports" link under the "Administration" block in the desired course.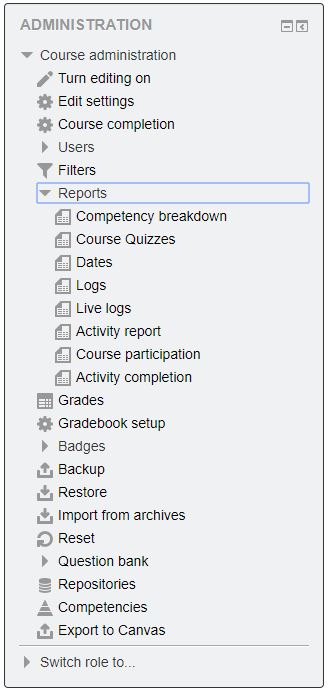 2. You can view the dates, Logs, Live logs, Activity report, and Course Participation of your course.
Dates
1.
From the dates page, you can change the dates when each activity is made available and due. Also you can change the day the course starts on.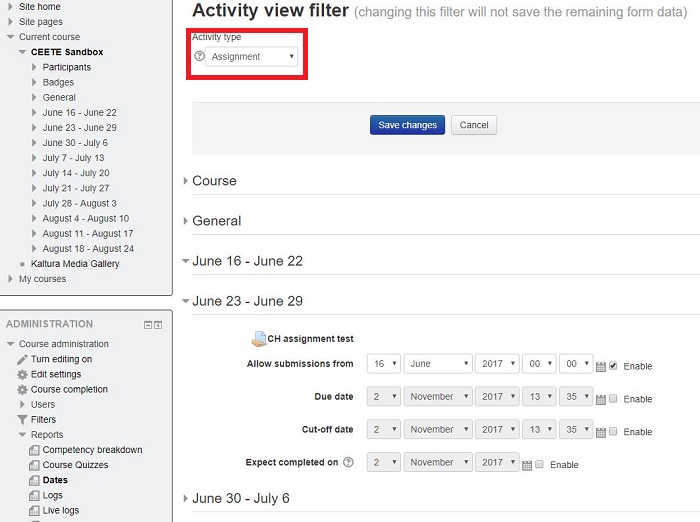 2. When done editing the dates, select Save changes at the bottom.
Viewing Logs
1. To view Logs, select Logs under "Reports" in the Administration block.
2. Select which options to decide what Logs you would like to view.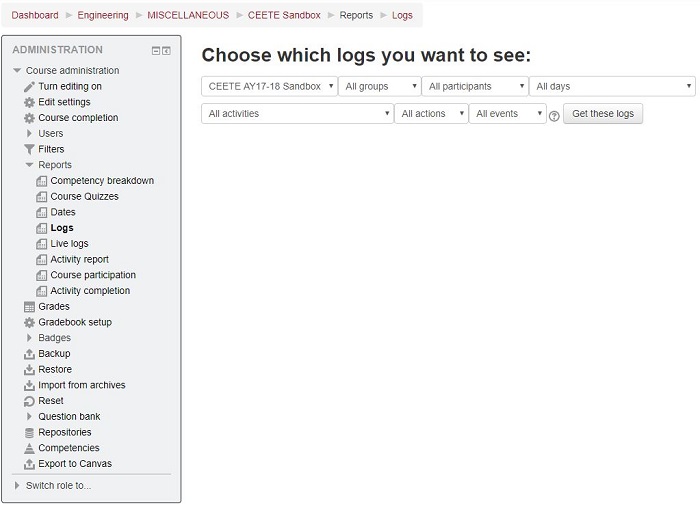 3. After selecting the desired options, click Get these logs.
Viewing an activity report
1. To view an Activity report, select Activity report under "Reports" in the Administration block.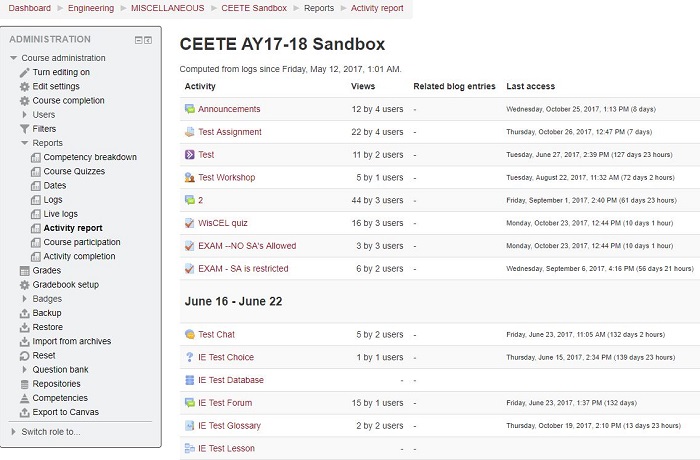 2. The resulting page displays the number of times each activity has be viewed, as well as the time the activity was last accessed.

Viewing Course participation report
1. To view Course participation reports, select Course participation under "Reports" in the Administration block
2. Use the drop-down menus at the top of the page to choose the activity, time back, role, and action for which you would like to view the participation report. When ready, click the "Go" button.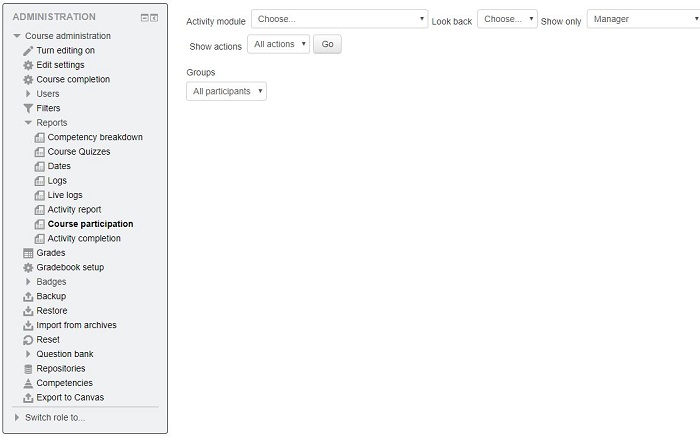 3. The resulting page will display the number of views and/or posts made by each participant in the specified activity and time period.