[ay 17-18] Moodle Lessons - Using Content Pages
Note:
UW-Madison is adopting Canvas as the single, centrally supported learning management system, and discontinuing support for Desire2Learn (D2L) and Moodle. Access to D2L and Moodle will permanently end June 1, 2018. For information about retaining materials from D2L or Moodle, please refer to this document.
A quick guide on using Content pages in a Moodle Lesson
U
sing content pages
1.
From your course homepage, click the link to the desired lesson. If you haven't made the lesson yet, use this article on creating lessons to help you. In the "Edit" tab, click the Add a content page link.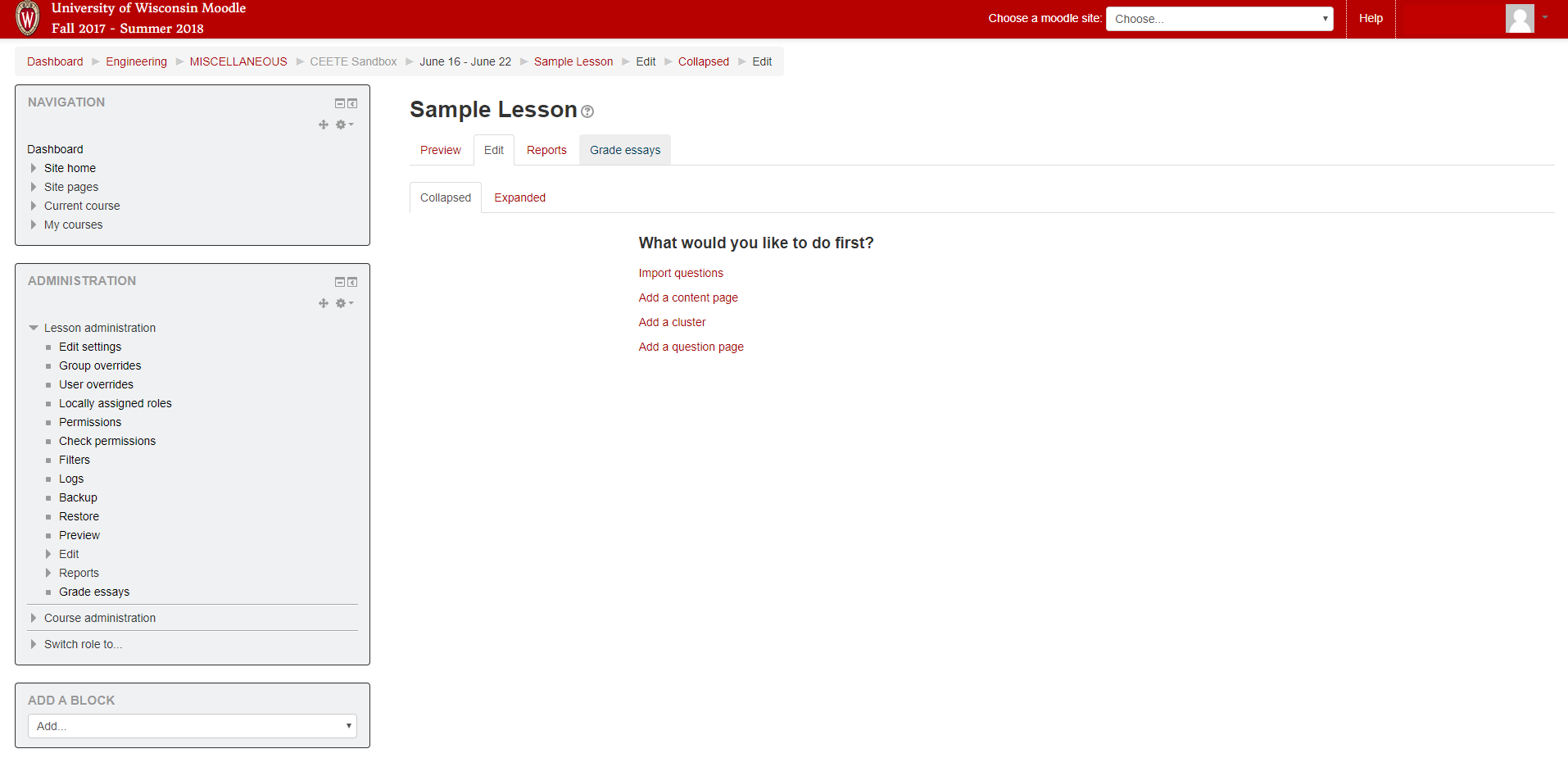 2.
Give the page a name in the "Page title" field and type the contents in the "Page contents" field.
3.
By default, the buttons in a branch table will be displayed horizontally below the content of the page. Uncheck the Arrange Branch buttons horizontally? or Display in left menu? boxes to display the buttons vertically or to the left of the content respectively.
4.
In the "Description 1′ field, type the text that will be displayed in the first button. Then, use the "Jump" drop-down menu to specify what page a student will be taken to after clicking that button.
5.
Repeat this process for as many buttons as you wish.
6.
When finished, click the Add page button at the bottom of the page.