Navigating in Student Center
This document describes the new menu visible in the Student Center.
Effective 8/22/10 and beyond, when students login to the Student Center via the portal there is a new menu bar above their name (student's name hidden in below screenshot):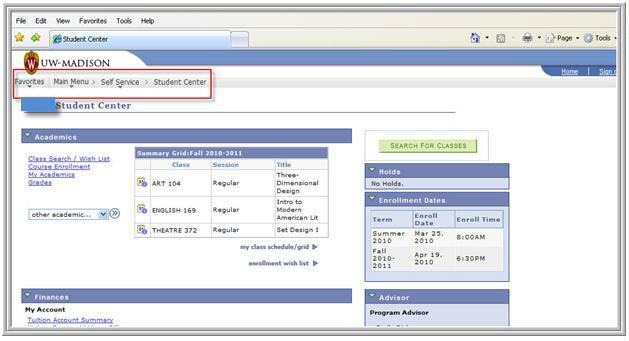 In Self Service, they will see this: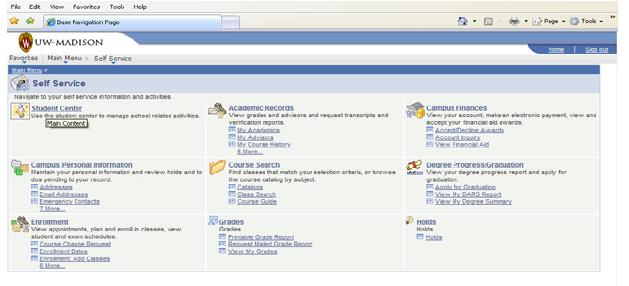 This page includes all functionality from the Student Center formatted in a different manner.The cascading menus appear when selecting Main Menu and hovering over Self Service.They contain the same information as in the folders on the page above, but shown differently.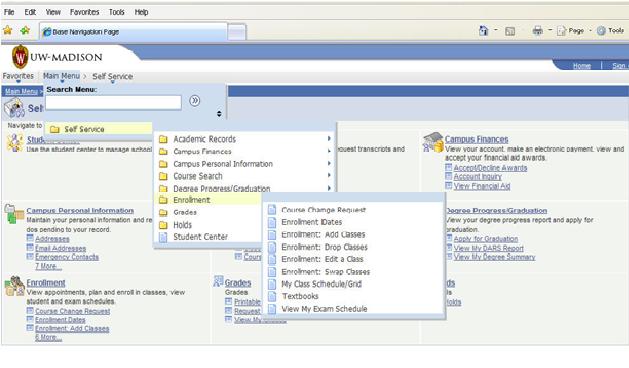 Important Notes
Always select "Student Center" to return to home page. Using links and buttons from the
Student Center is the recommended method of navigation.
It is recommended to use links and buttons from the Student Center because the breadcrumbs
may or may not indicate the correct page or panel that the student is at depending on navigation method.
The "Favorites" functionality is not activated.
The Office of the Registrar

333 East Campus Mall #10101, Madison, WI 53715-1384;

Save