Grants.gov & Firefox Compatibility Issue
Resolving compatibility issues when submitting a Grants.gov package via Firefox
If while trying to submit a Grants.gov package via Firefox you experience a compatibility issue follow these steps:
1. Change the default PDF viewer in Firefox to Adobe Acrobat (or Adobe Reader if you do not have the full Acrobat installed.)
To do this, open any PDF with Firefox and then click the [Open With Different Viewer]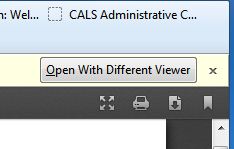 2. In the resulting dialog window, select the "Open with" radio button & choose Adobe Acrobat (or Adobe Reader) from the dropdown list. Check the box for "Do this automatically for files like this from now on."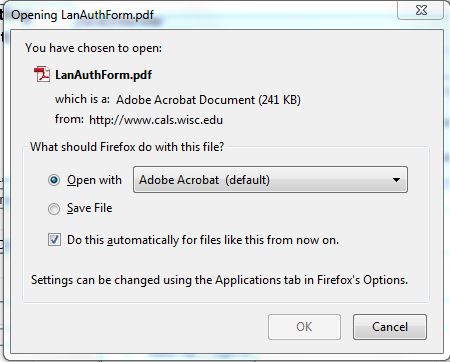 3. Click OK to save the setting changes