Moodle - Dropping Items in the Gradebook
Note:
UW-Madison has adopted Canvas as its single, centrally supported learning management system. As of 6/1/2018, support for Desire2Learn (D2L) and most Moodle courses has been discontinued. Access to those courses has permanently ended. However, certain Moodle courses that are part of the Adanced Quizzing Content Functional Gaps project are still available on Moodle. Those courses are located on the Moodle Extension site.
This article shows how to drop grade items with the lowest score in the gradebook.
1. Create a category that will include all items that will be considered when dropping the lowest score (e.g. Creating all quizzes if you want the lowest two to be dropped). Steps to do this can be found here-
https://kb.wisc.edu/moodle/page.php?id=20887
2. Once the category is created and all the grade items are moved to the category, make sure you are in the
Gradebook Setup
View in Gradebook as shown below:
3. Click on the gear symbol in the category row that you want to drop the lowest grade item:
4. Once in the category settings, click on the Show more... button in the "Grade Category" Section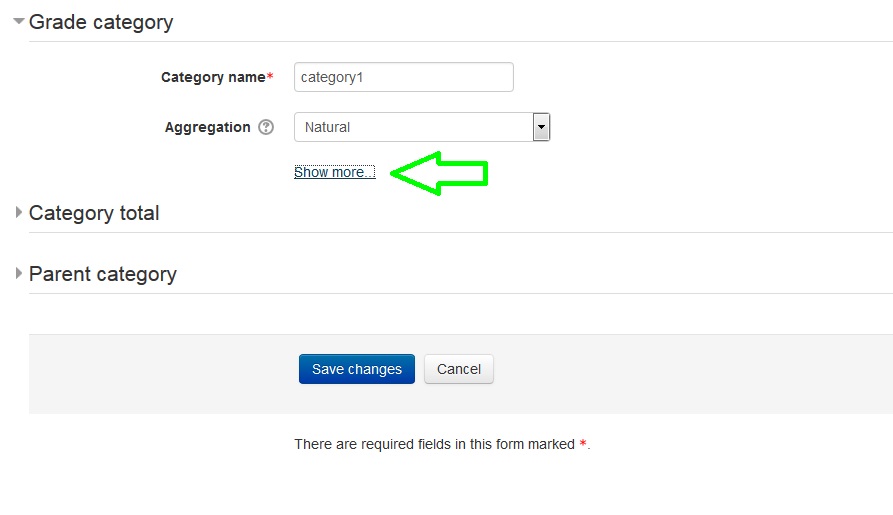 5. Under the "Drop the Lowest" section, type in the desired amount of items that you would like dropped as shown below: