CALSNet Windows Active Directory (AD) - Change Password Procedure (Mac OS)
When the System Administrator originally creates your account on the CALSNet network, a password is automatically assigned. This is just a temporary password and should be changed as soon as possible.
1. To change your password open a web browser and go to:
https://support.cals.wisc.edu/setpass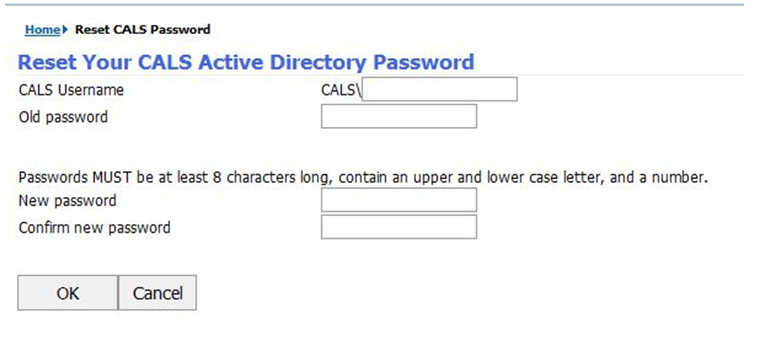 2. Type in your CALSNet Windows AD username and old password. Enter your new password and then re-enter to confirm.
3. Click OK.