Bio-ARROW - General Help - Create Another Protocol
There should only be one biosafety protocol per PI unless you are given permission by the Office of Biological Safety to have more than one protocol. If you need to have more than one biosafety protocol, you can save yourself some time by using the
Copy Protocol
feature.
To copy a protocol after you've selected a new biosafety protocol select "Copy previous Biosafety Protocol":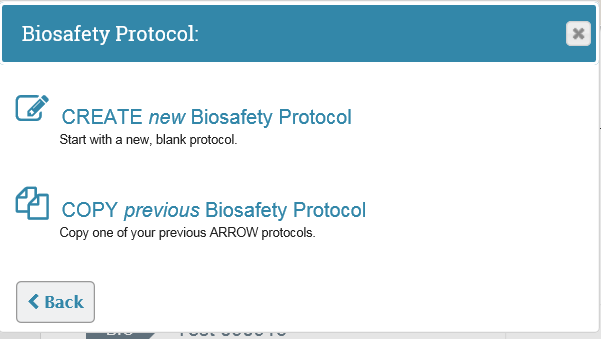 Next select the protocol you'd like to copy and enter a title for the new protocol: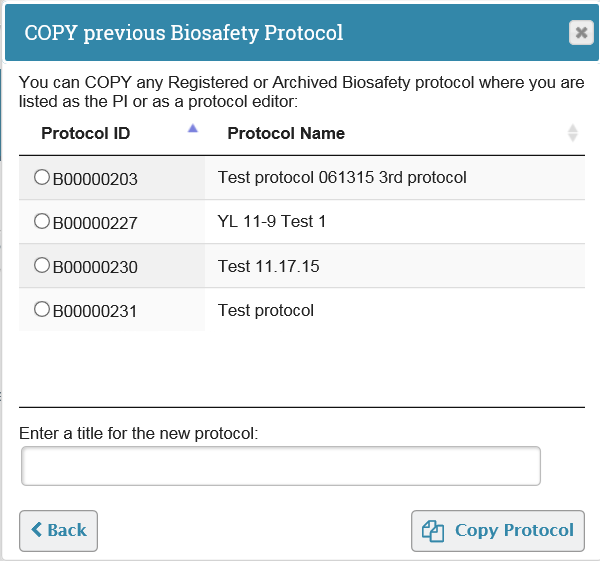 This will create a copied protocol with a unique protocol ID number. You can then prepare the rest of the multiple protocols and submit each one separately.
Still have questions? Call the Office of Biological Safety (OBS) at 608-263-2037. We are happy to help!!!