WiscWeb CMS - Responsive Template (rst) - Responsive Image Content Class
Allow pictures to automatically re-size as the screen changes.
Responsive Image
1) To access responsive images on your page, click on the red dot of Open Page for Editing.

2) Next click on the red dot of Manage Main Content

3) This screen will appear, you want to click on create and connect page, the forth tab down.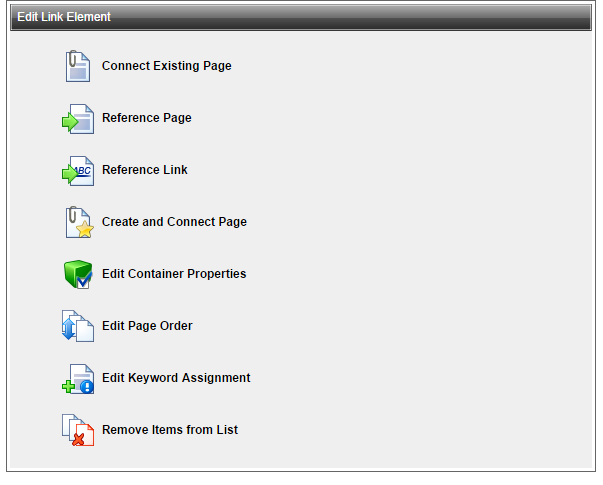 4) Next hit Responsive Image.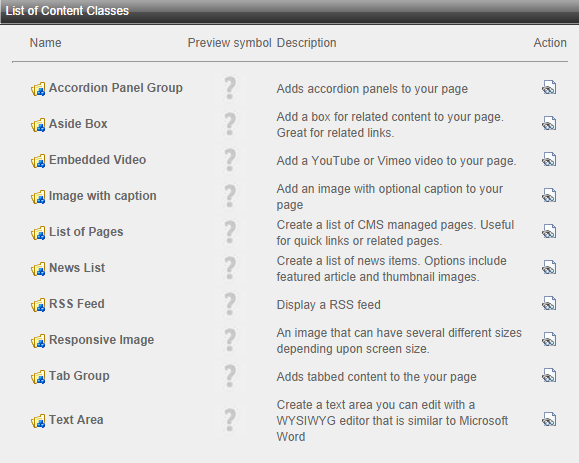 5) You will be asked to rename the image. After you have renamed the headline click OK.
6) This grey box will appear and now to add images hit the red dot of the Large, Medium and Small image.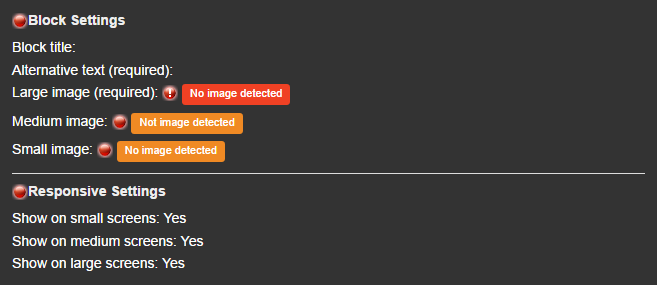 7) Select what picture you want from your files and hit OK.

8) Leave the responsive settings as they are, the default shows the image on all screens.