WiscIT Widget - Browser
Browser widgets allow an HTML page or web site to be viewed within a dashboard.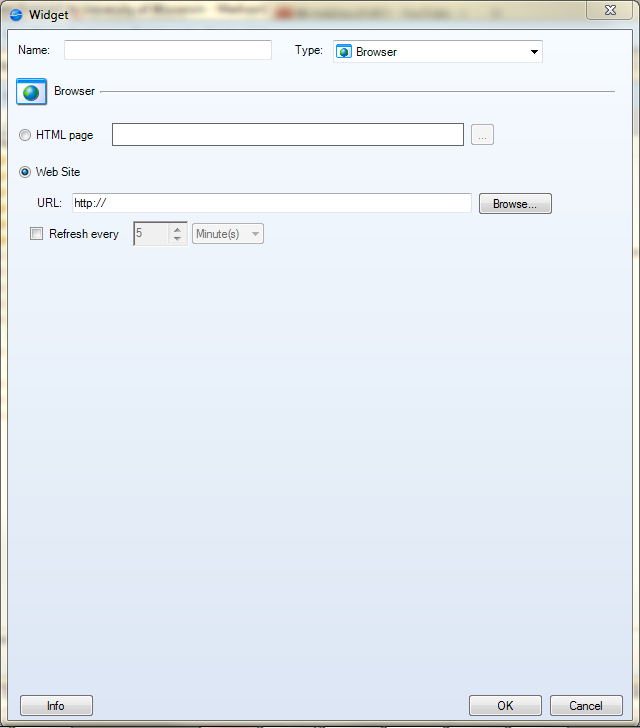 HTML page
: Selecting this option makes the HTML Page Manager available by clicking on the button with an ellipsis to the right. If the HTML page to be used is already in the Manager, find it and select it. A new one can be made by selecting the folder to be used (see 45942 for more information) and selecting the Cherwell new item button or right clicking in the right-hand area and selecting new and the type of HTML page to be made (internal or external).
Web Site
: Selecting this option makes the URL field available to put any URL in the field. To see how the URL will look in Cherwell's custom browser, put the URL in the field and then click Browse to make the URL open in the browser pop-up. A refresh timer can be set for the widget to resent every x minutes.