WiscIT Widget - Twitter Feed
Use this widget to see a running feed from Twitter through Cherwell.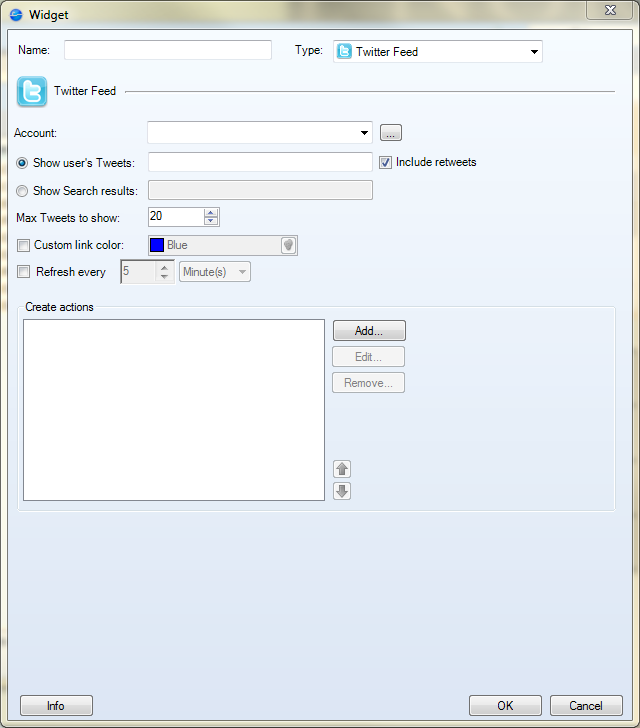 Account: Choose a Twitter account to monitor either from the drop down list or click on the button with an ellipsis to the right to open the Twitter Accounts Manager to add a new one.

Note: In order to use a specific Twitter account, it must authorize Cherwell to view and use the account.

Show User's Tweets: Select this option to have the widget show only the tweets from the account selected above. Include retweets by checking the box to the right.
Show Search Results: Select this option to have the widget show the results of a search in Twitter.

Max Tweets to Show: Limit the number of tweets shown in the widget with this number box.
Custom Link Color: Set a custom link color by checking this box. Web-safe or custom colors can be used.
Refresh Every [#] [Time Period]: Set the widget to refresh at certain intervals to keep the information up to date if the dashboard is not refreshed in that time period.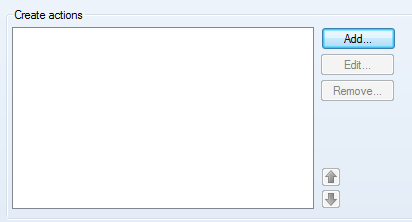 Create Actions: Choose or create one-steps to run from the widget.

Add: Open the One-Step Manager to select a pre-made or create a new One-Step.
Edit: Edit a selected One-Step.
Remove: Remove a selected One-Step.
Note: Move the One-Steps up and down through the list with the arrow buttons to the bottom right.