R25 (Resource 25) Webviewer - Viewing Events held in a Particular Location
Webviewer can be used to view events held in a particular location.
Viewing Events by room
The schedule of events for a particular room or group of rooms may be viewed by clicking the "Location" link at the top of the page then using the filters on the left to select the location of rooms you would like to view.
When viewing the locations as a grid, each room creates a new row in the calendar and is listed on the left hand side.
When viewing the locations as a list, the name of the room is in the first column of the table.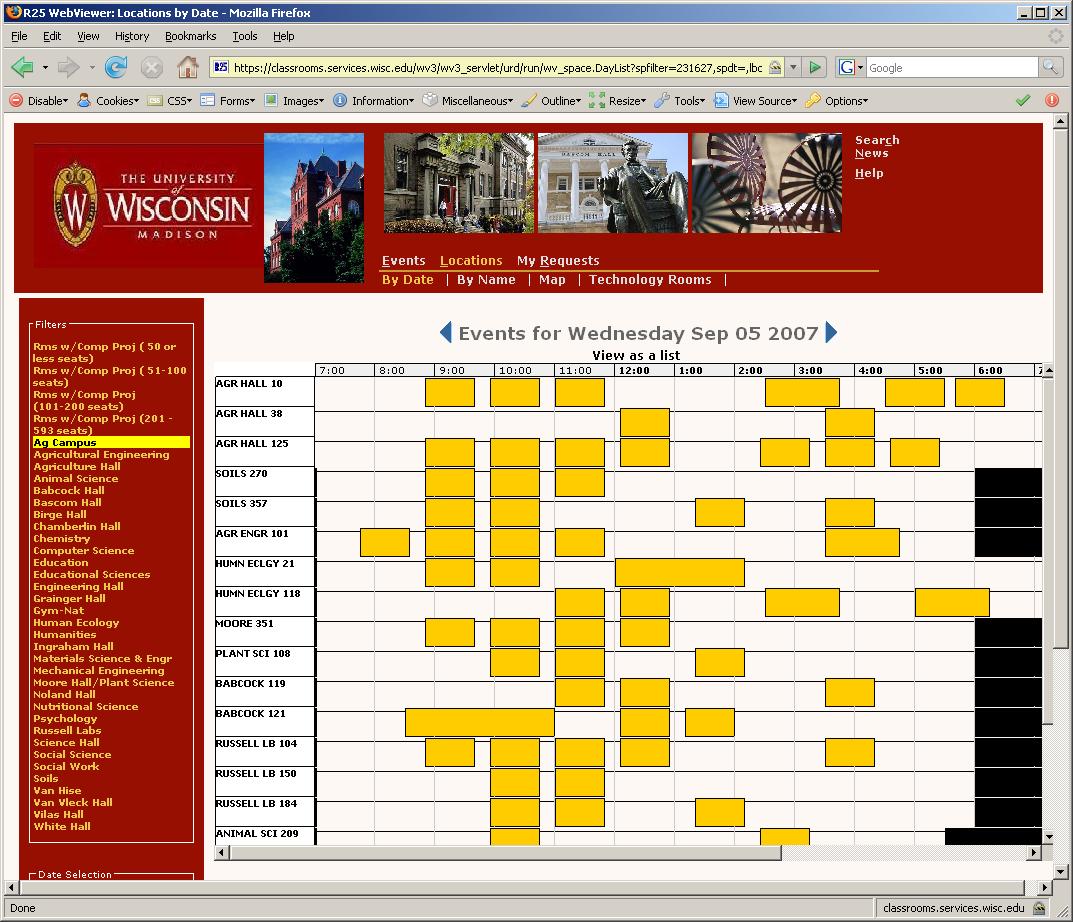 Viewing Room Details
To view information about a room, click on the name of the room.
The room detail page shows the capacity, layout and features of a room.
Some rooms have a link "Picture of XXXX" to an image of the room. Click on this link to see the picture.