Topics Map > Desktop > Printing

Enable Duplex (2-Sided) Printing for Windows
How to enable duplex printing for most printers on Windows 10.
Open the Start Menu and type "Printers & scanners".
Find your printer in the list and select it. Then click on "Manage".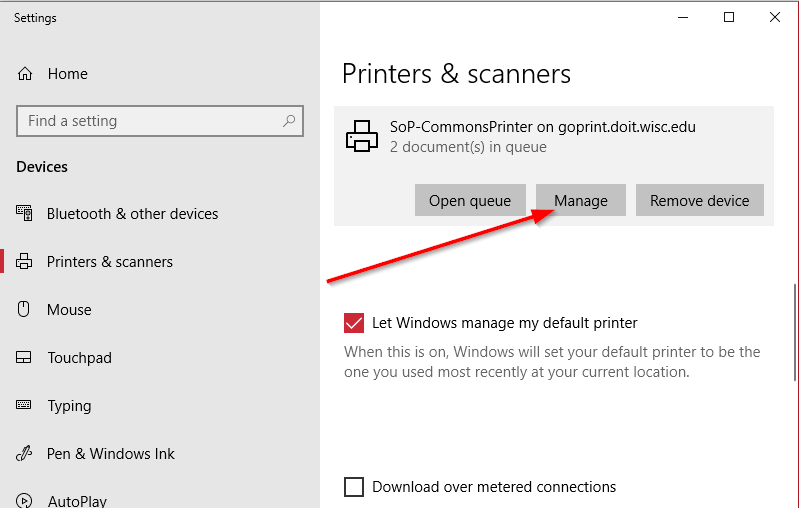 Click on "Printer properties".

Select the "Device Settings" tab at the top. Find the "Duplex Unit (for 2-Sided Printing)" setting and change it to "Installed".

Click "OK". You should now be able to select 2-sided when printing.