Children and Families Speakers
(Tip: Press your CTRL and F keys to search this page)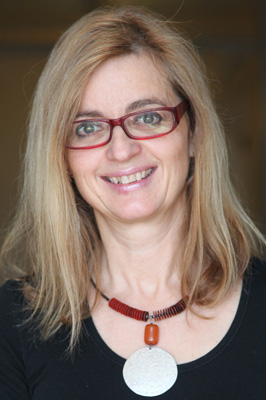 Arieceli Alonso
Professor
Gender and Women's Studies | School of Medicine and Public Health
Araceli Alonso is an Associate Faculty at UW-Madison in the Department of Gender and Women's Studies and the School of Medicine and Public Health, where she teaches classes on women's health and women's rights. Dr. Alonso is also the Founder and Director of Health by Motorbike (HbM), an NGO that provides medical services and health literacy to remote and isolated villages in Africa. For her work with women in rural Kenya, Dr. Alonso has been awarded the United Nations Public Service Award (United Nations, 2013) and the Jefferson Award for Public Service (American Institute for Public Service, 2013). In 2016, she became co-holder of the UNESCO chair at UW-Madison for Global Work on Gender, Well-Being and Peace.
Talks by Araceli Alonso:
1. Gender and the UN-MDGs
3. Human Trafficking
Video of Araceli Alonso
Video of Araceli Alonso
April 5, 2016 UW-Madison press release: UW-Madison Receives UN Chair for Global Work on Gender, Well-Being and Peace
http://news.wisc.edu/uw-madison-receives-un-chair-for-global-work-on-gender-well-being-and-peace/
---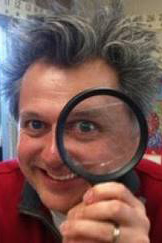 Troy Dassler
Professional Development Outreach Specialist
School of Education | College of Engineering
Troy Dassler has 15 of experience in ESL/Bilingual Education, with 14 of them in the Madison Metropolitan School District. He also belongs to the National Association of Science Teachers, Wisconsin Society of Science Teachers, and is part of the national implementation team for the Next Generation of Science Standards. He has been awarded the Toyota Tapestry Award, Top Notch Teacher, and ING Unsung Hero Award. He also gave a TEDx talk on bringing nanoscale science to elementary students.
1. Integration of English Language Standards and The Next Generation of Science Standards
2. Bringing Nanoscale Science to Elementary Students
---

Anne Eglash
Clinical Professor
Department of Family Medicine Dr. Anne Eglash,
MD, IBCLC is a clinical professor with the University of Wisconsin School of Medicine and Public Health, in the Dept. of Family Medicine. She is a family physician and has been a board certified lactation consultant since 1994. She is the medical director of the outpatient lactation program at Meriter Hospital, and the medical director of the University of Wisconsin Lactation Clinic, which is a teaching breastfeeding clinic.She is a co-founder of the Academy of Breastfeeding Medicine, and is the co-medical director and co-founder of the Mothers Milk Bank of the Western Great Lakes. She has research interests in chronic breast pain in nursing women, milk sharing, nipple shield use, and human milk storage. Most recently she has developed a 16 hour training program for primary care office nurses to optimize breastfeeding support in the medical home. She has published many peer-review articles on breastfeeding medicine and sits on the editorial board for Breastfeeding Medicine Journal. She hosts and produces a free breastfeeding medicine podcast series, available on iTunes.
Talks by Anne Eglash:
1.
Breastfeeding Basics; Getting Off to a Great Start with Breastfeeding
2.
The Baby Friendly Hospital Initiative
3.
Allergic Proctocolitis in Breastfeeding Infants
4.
Human Milk Storage
5.
Wet Nursing and Milk Sharing
6.
Breastfeeding Triage
7.
Evaluation and Management of Low Milk Supply
8.
Evaluation and Management of High Milk Supply
9.
Failure to Thrive in the Breastfeeding Infant
10.
Medications During Breastfeeding
11.
Chronic Breast and Nipple Pain in Nursing Women
12.
Recurrent Mastitis, Abscesses and Breast Masses in Nursing Women
13.
Maternal Obesity and Breastfeeding
14.
The Risks of Artificial Infant Feeding
15.
Breastfeeding and Maternal Medical Problems
16.
Breastfeeding Challenges After Hospital Discharge
17.
Anticipatory Guidance of Breastfeeding Issues
18.
Going Back to Work and Breastfeeding
19.
Human Milk Banking
20.
Breastfeeding and Environmental Toxins
21.
The Breastfeeding Friendly Doctors Office
22.
The Office-Nurse Breastfeeding Champion
---
Morton Ann Gernsbacher
Professor
Department of Psychology
Morton Ann Gernsbacher is a fellow of the American Association for the Advancement of Science, the Society for Experimental Psychologists, the American Psychological Association (Divisions 1, 3, and 6), the American Psychological Society, and the American Educational Research Association. She has received a Research Career Development Award and a Senior Research Fellowship from the National Institutes of Health, a Fulbright Research Scholar Award, an Distinguished Alumni Award from the University of Texas at Dallas, a James McKeen Cattell Foundation Fellowship, the George A. Miller Award, a Distinguished Scientific Contribution Award, and a Professional Opportunities for Women Award from the National Science Foundation.
Gernsbacher is an award winning teacher, who in 1998 received the Hilldale Award for Distinguished Professional Accomplishment, the highest award bestowed by the University of Wisconsin-Madison faculty. Gernsbacher's research has for over 30 years investigated the cognitive and neural mechanisms that underlie human communication. She has published over 120 journal articles and invited chapters. Her research has been funded by the National Institutes of Health, the National Science Foundation, the Department of Defense, the Centers for Disease Control, and several private foundations. Dr. Gernsbacher has been at UW-Madison since 1992.
Talks by Morton Ann Gernsbacher:
3. Why Do I Teach Online?
---
Erica Halverson
Associate Professor
School of Education
Erica Halverson is an Associate Professor of Digital Media & Literacy in the Department of Curriculum & Instruction at UW-Madison. Dr. Halverson's research focuses on how people learn to make art and the function that art-making serves in identity development and literacy learning. Dr. Halverson studies art-making across a variety of media including theatre, film, radio, and digital and physical making. In 2010, Dr. Halverson received the Jan Hawkins Award for Early Career Contributions to Humanistic Research and and Scholarship in Learning Technologies. Dr. Halverson is also the co-founder of Barrel of Monkeys, a Chicago-based non-profit educational theatre program for elementary school students.
---
Gloria Ladson-Billings
Professor
School of Education | Educational Policy Studies | Afro American Studies
Gloria Ladson-Billings is the Kellner Family Chair in Urban Education and an internationally known expert in the field. She has won numerous honors and awards, is a member of the National Academy of Education, and former president of the American Educational Research Association. Ladson-Billings has written two books, The Dreamkeepers: Successful Teachers of African American Children and Crossing over to Canaan: The Journey of New Teachers in Diverse Classrooms.
Talks by

Gloria Ladson-Billings
1. Pushing Past the Achievement Gap
2. But we can't find any ____: Diversity in higher education
3. Preparing to Succeed with ALL students
4. Racial Disparity in Academic Achievement
---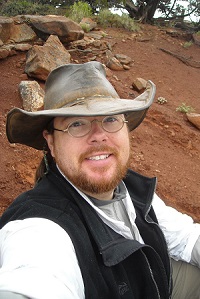 David Lovelace
Assistant Scientist
College of Letters & Science

|

UW Geology Museum
Dave Lovelace is a vertebrate paleontologist specializing in Triassic-aged rocks of the Rocky Mountain West (252-201 million years ago). He joined the UW Geology Museum team as a research scientist after completing his PhD at UW-Madison's Department of Geoscience in 2012. Dave combines the study of ancient bones, trackways, and soils to build a picture of what ecosystems looked like 230 million years ago -- when the first mammals, turtles, crocodiles, lizards, dinosaurs, and birds evolved. Since becoming a member of the museum team, Dave had made several exciting discoveries including: the oldest known turtle tracks in the world, two mass-death-assemblages of Late Triassic amphibians, and the oldest dinosaur tracks in Wyoming.
David Lovelace's Talks:
2. Modeling Dragons: Niche Partitioning in Komodo vs. Two Triassic Dinosaurs
3. Stories in Stone: The Life Histories of Dinosaurs
4. Hidden Biodiversity: Ancient Tracks and Traces
---
Dean and Professor
School of Human Ecology
Dr. Soyeon Shim is the dean and a professor of the School of Human Ecology. She has launched a longitudinal study of following a cohort of 2000 freshmen to better understand how young people form their financial attitude and habits since 2008. Dr. Shim received her bachelor's and master's degrees from Yonsei University, Seoul, Korea, and a doctoral degree from the University of Tennessee, Knoxville.
1.
Young Adults' Financial Attitude and Behavior: it's not just about money. It's about life.
---
Noel Radomski
Director and Associate Researcher
Wisconsin Center for the Advancement of Postsecondary Education
Dr. Noel Radomski is the Director and Associate Researcher for the Wisconsin Center for the Advancement of Postsecondary Education (WISCAPE) at UW-Madison. In this position, he delivers presentations to and engages in informal conversations with postsecondary education leaders, government officials, policymakers, business leaders, media, local service organizations, and others. He also serves at the center's chief liaison to the UW System, Wisconsin Technical College System, Wisconsin Independent Association of Colleges and Universities, Wisconsin Educational Approval Board, UW-Madison, and Wisconsin's elected officials. Dr. Radomski has been with UW-Madison since 1997.
Talks by Noel Radomski:
1.
UW-Madison technology transfer and university-business relations
---
Charles Snowdon
Hilldale Professor Emeritus
Department of Psychology
Dr. Charles Snowdon has studied behavior of non-human primates in captivity and the wild for more than 35 years and has pioneered non-invasive ways to study animals. More recently he has been studying human relationships and mate choice decisions. Prof. Snowdon has expertise in primate cognition, communication, social behavior, development of behavior, parental care and hormonal correlates of behavior. He has also been very involved in helping undergraduates reach their full potential through directing the Honors program and supervising many dozens of students in research projects. Charles Snowdon arrived on the UW-Madison campus in 1969 and spent his entire career at the university.
Talks by Charles Snowdon: