Education and Leadership Speakers
(Tip: Press your CTRL and F keys to search this page)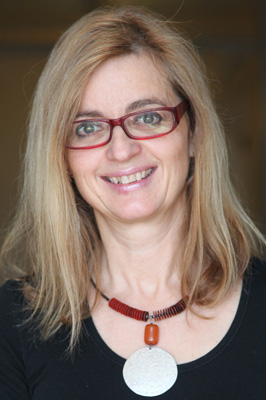 Arieceli Alonso
Professor
Gender and Women's Studies | School of Medicine and Public Health
Araceli Alonso is an Associate Faculty at UW-Madison in the Department of Gender and Women's Studies and the School of Medicine and Public Health, where she teaches classes on women's health and women's rights. Dr. Alonso is also the Founder and Director of Health by Motorbike (HbM), an NGO that provides medical services and health literacy to remote and isolated villages in Africa. For her work with women in rural Kenya, Dr. Alonso has been awarded the United Nations Public Service Award (United Nations, 2013) and the Jefferson Award for Public Service (American Institute for Public Service, 2013). In 2016, she became co-holder of the UNESCO chair at UW-Madison for Global Work on Gender, Well-Being and Peace.
Talks by Araceli Alonso:
1. Gender and the UN-MDGs
3. Human Trafficking
Video of Araceli Alonso
Video of Araceli Alonso
April 5, 2016 UW-Madison press release: UW-Madison Receives UN Chair for Global Work on Gender, Well-Being and Peace
http://news.wisc.edu/uw-madison-receives-un-chair-for-global-work-on-gender-well-being-and-peace/
---
---
Harry Brighouse
Professor
Department of Philosophy | Education Policy Studies
Harry Brighouse has taught at UW-Madison since 1992. A well-known philosopher of education, and commentator on educational policy issues, he has advised policymakers at the state level in Wisconsin and the national level in his native UK. He has recently finished a philosophical book about justice and family life, and is currently working on a book about justice and higher education, focusing especially on the duties professors have toward their students.
Talks by Harry Brighouse:
1.
Cultivating the 21st Century Mind
---
---
Sarah Carroll
HR Competencies Coordinator
UW Madison Office of Human Resources
Sarah Carroll has a Master's in Education with an emphasis in adult learning and 15 years of human resources experience, including recruitment, on-boarding, training and staff development, in a variety of settings including non-profits, healthcare, the performing arts, and information technology. She is the HR competencies program developer with the HR Communities of Practice Team in the Office of Human Resources (OHR) at UW-Madison.
Talks by Sarah Carroll:
1. Prospering in the Time Space Continuum: How to Use Time and Space to Your Advantage
2. Building a Culture of Collaboration for Stronger Project Management
---
---
David Gagnon
Instructional Designer
Department of Games+Learning+Society | Mobile Learning Incubator
David J. Gagnon is the program manager of the Mobile Learning Incubator, a team of designers, developers and researchers at UW-Madison who are exploring the intersections of place, games and design through prototyping. David also directs the ARIS Project, an open-source tool and global community that produces locative games and data collection activities. Additionally, David in an instructional designer with the ENGAGE program where he collaborates with faculty to leverage new media for teaching and learning. David has an B.S in computer science, an M.S in curriculum and instruction and has managed numerous educational media projects over the last 6 years, specializing in computer simulation, gaming and mobile media.
Talks by David Gagnon:
1.
What Teachers Can Learn From Rock Band, Facebook, and Angry Birds
2.
Augmented Reality and Interactive Storytelling (ARIS)
3.
Game Design 101: From Braid to Black Ops
4.
Game Production 101
---
---
2. The Cross-Activation Theory at Ten: Substantial Progress, Future Challenges
3. Integration of Quantities, Symbols and Space in Parietal Cortex: Implications for Education
4. Synaesthesia as a Window into Human Nature
5. On the Origins of Human-Specific Numerical Abilities
6. Number Lines: From Synaesthesia to Education and Back
---
1. Got Involvement? The Impact of Involvement on UW-Madison Students
2. Student Employment Journey
3. Student Leadership defined at UW-Madison
---
1. Pushing Past the Achievement Gap
2. But we can't find any ____: Diversity in higher education
3. Preparing to Succeed with ALL students
4. Racial Disparity in Academic Achievement
---
---
1.
Dancing Across the Curriculum; Arts Integration
2. Using Dance as a Tool to Teach for Training the Athlete
3. Dance as a Creative Methodology for Use in the Classroom
4. Design Models for Successful Artist - In - Residence Programs
5. Creative Dance for Children
6. Dance in K-12 Schools
---
---
Noel Radomski
Director and Associate Researcher
Wisconsin Center for the Advancement of Postsecondary Education
Dr. Noel Radomski is the Director and Associate Researcher for the Wisconsin Center for the Advancement of Postsecondary Education (WISCAPE) at UW-Madison. In this position, he delivers presentations to and engages in informal conversations with postsecondary education leaders, government officials, policymakers, business leaders, media, local service organizations, and others. He also serves at the center's chief liaison to the UW System, Wisconsin Technical College System, Wisconsin Independent Association of Colleges and Universities, Wisconsin Educational Approval Board, UW-Madison, and Wisconsin's elected officials. Dr. Radomski has been with UW-Madison since 1997.
Talks by Noel Radomski:
1.
UW-Madison technology transfer and university-business relations
---
2. What Visual Illusions Can Tell Us About How the Brain Works
3. Visual Motion Perception in the Human Brain
---


---
Elizabeth Tryon
Assistant Director
Morgridge Center
Elizabeth Tryon consults with faculty, academic staff, graduate and undergraduate students across all disciplines to develop community-based learning & research courses and projects from local to global. She manages academic programs including the Wisconsin Idea Fellowship grants for community-based learning and research projects, and is Co-Chair of Wisconsin Without Borders Alliance, a cross-campus interdisciplinary initiative to promote and further good practice in global engagement. She also works with masters and doctoral students across campus on community-based learning and research projects with a special focus on community partner relationships. She is co-editor of The Unheard Voices: Community Organizations and Service Learning (Temple University Press, 2009), and is a frequent speaker and presenter of faculty/staff and community development workshops in North America and Europe on building community capacity and global engagement .
1. Effective Practices, Rewards and Challenges in Global Service Learning and Engaged Research
2. Networking the Networks: maximizing local to global connections
---
1. UW Traditions
2. East Campus Gateway and Alumni Park
3. The Wisconsin Alumni Association
---
---
Michael Xenos
CAPs Professor & Department Chair
Department of Communication Arts
Professor Xenos' research and teaching interests are centered on the effects of new media on political engagement and public deliberation. His primary focus is on the extent to which the internet and social media may help individuals learn about political issues, form opinions, and participate in politics. He is also interested in the ways that political candidates, journalists, and other political actors adapt to changes in information and communication technologies, and how these adaptations affect broader dynamics of political communication and public deliberation.
1. Social media and political engagement: The unique contribution of Facebook to our contemporary communication environment
2. Digital Media, Education and Political Engagement
---
12. Creating a Demonstration Presentation
13. Using Numbers in Presentations