History Speakers
(Tip: Press your CTRL and F keys to search this page)
William Aylward
Professor
Department of Classics | The Biotechnology Center
William Aylward is Professor of Classics and has been at UW-Madison since 2000. His research interests include ancient Greek and Roman art, architecture and technology; urbanism in the ancient Mediterranean world; Homer and legends of the Trojan War, and the archaeological sites of Troy and Zeugma on the Euphrates in the modern nation of Turkey. He participated in the annual expedition to Troy between 1996 and 2012. Together with German and French research partners, he is currently developing a new UW-Madison archaeological expedition to the ancient city of Miletus (in western Turkey).
Talks by William Aylward:
1. Recent discoveries and enduring mysteries at the archaeological site of Troy.
---
---
2. The European Extreme Right
---
---
---
---
Stephen Kantrowitz
Professor
Department of History, American Indian Studies Program, Department of Afro-American Studies
Stephen Kantrowitz writes and teaches about race, politics, and citizenship in the nineteenth-century United States, and especially the era of the Civil War. He regularly teaches courses on the nineteenth-century U.S., the Civil War era, slavery and slave revolts, and Native American History. Professor Kantrowitz was born in Boston, earned his Ph.D. at Princeton University, and has been teaching at UW-Madison since 1995. He is Vilas Distinguished Professor of History and the recipient of numerous awards for his scholarship and teaching. In the 2016-17 academic year he will be the Fulbright Distinguished Chair of American Studies at the University of Southern Denmark.
Talks by Stephen Kantrowitz:
1. How the Ho-Chunk Resisted Removal
2. More Than Freedom: African American Citizenship in the Nineteenth Century United States
3. Who Freed the Slaves? Making Sense of Civil War Slave Emancipation
---
3. The German Language in America
5. What Is Yiddish?
---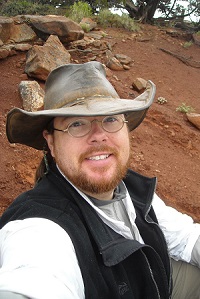 ---
2. The Rhythms of Russian History
3. Why Canada Matters
4. Intercollegiate Athletics: Misunderstandings and Opportunities
5. The Case for the Humanistic Education
---
Noel Radomski
Director and Associate Researcher
Wisconsin Center for the Advancement of Postsecondary Education
Dr. Noel Radomski is the Director and Associate Researcher for the Wisconsin Center for the Advancement of Postsecondary Education (WISCAPE) at UW-Madison. In this position, he delivers presentations to and engages in informal conversations with postsecondary education leaders, government officials, policymakers, business leaders, media, local service organizations, and others. He also serves at the center's chief liaison to the UW System, Wisconsin Technical College System, Wisconsin Independent Association of Colleges and Universities, Wisconsin Educational Approval Board, UW-Madison, and Wisconsin's elected officials. Dr. Radomski has been with UW-Madison since 1997.
Talks by Noel Radomski:
1.
UW-Madison technology transfer and university-business relations
---
---
1. What is Oral History? And Why Does it Matter?
2. Stop. What's that Sound? The UW-Madison Archives & the Vietnam Era
---
---
---
---
---