Science and Agriculture Speakers
(Tip: Press your CTRL and F keys to search this page)
2. Dairy Ingredient Composition and Functionality (including nonfat dry milk, whey protein and milk protein ingredients, milk and whey permeate, lactose, etc.)
3. Dairy Ingredient Uses in Foods
4. Nutritional Properties of Whey Proteins
6. Formulation of Dairy Protein Drinks.
7. Promoting Food Science as a Career Path
---
Steve Carpenter
Director of the Center for Limnology and Stephen Alfred Forbes Professor of Zoology
College of Letters & Science | Limnology, Zoology
Dr. Carpenter has worked on water quality and fisheries problems of Wisconsin's lakes since 1974. He was a co-founder of the Resilience Alliance for studies of social-ecological change. He served as a co-chair of the Millennium Ecosystem Assessment, the first global evaluation of the services that people obtain free from nature. Dr. Carpenter is a member of the U.S. National Academy of Sciences and foreign member of the Royal Swedish Academy of Sciences.

Talks by Steve Carpenter:
1. Exploring the Future of Madison's Lakes

---
---
---
---
---
---
---
---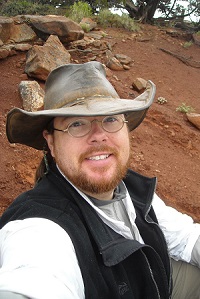 ---
1. How Medical Imaging and Minimally Invasive Surgery Revolutionized Medicine
2. The Big 10 and the Medical Device Industry
---
1. Resilience to Alzheimer's disease
---
---
2. What Visual Illusions Can Tell Us About How the Brain Works
3. Visual Motion Perception in the Human Brain
---
1. Social Marketing Related to Promoting Environmental Behavior Change
---


Video of Ahna Skop
---
---


Edgar Spalding
---
1.
A Deer Nerd Looks at Wolf Hunting
---
2. The Vanishing Present - Wisconsin's unseen losses in biodiversity
3. Wisconsin's Changing Forest Communities
4. Managing Deer and Forests as a System
---
---
Eric Wilcots
Professor
College of Letters and Science | Department of Astronomy
Professor Andrew Wilcots received his PhD in Astronomy from the University of Washington and followed that with a postdoctoral fellowship at the National Radio Astronomy Observatory in Socorro, NM. He joined the faculty at UW in 1996. His research explores broad questions of the evolution of galaxies and their environments across cosmic time. He also teaches courses on "Life in the Universe" and is broadly interested in planets around other stars. He is also currently serving as the Associate Dean for Natural and Mathematical Sciences in L&S and has been Director of the Universe in the Park outreach program.
Talks by Eric Wilcots:
---
Scott Woody
Assistant Scientist
Department of Biochemistry
Scott Woody received his Ph.D. in Genetics from the University of Iowa in 1993 and arrived on the UW-Madison campus in 1996. Academic research activities have been quite diverse through appointments in the Genetics where he studied the earliest stages of plant development, to Plant Pathology-- looking at the interactions between microbes and the leaves they call home, and, since ~2003, in the laboratory of Rick Amasino, UW-Madison Department of Biochemistry. His research and activities have been focused on developing a new generation of plant and molecular resources useful to help students to understand genetics, evolution, and the nature of science. He has taught a course "Evolution and the Nature of Scientific Inquiry", intended for UW non-science majors. He is a member of the American Association for the Advancement of Science, the American Society of Plant Biologists (for which he serves as a member of the Education Committee), the National Association of Biology Teachers. More locally, he is a member of the Crow Institute for the Study of Evolution (Education and Outreach Committee) and a member of the UW-Madison Teaching Academy.
Talks by Scott Woody:
1. Bridging the Conceptual Gap: How plants can help students to understand genetics, evolution, and modern genomic sciences
2. Evolution and the Nature of Scientific Inquiry: A layperson's guide
---
Tom Zinnen
Biotechnology Extension Specialist
Biotechnology Center
Thomas Zinnen has been a biotechnology extension specialist since 1991. He also served as a Congressional Science Fellow in 2000-2001, and he was on loan to the National Science Foundation from 2008 to 2010 as a speechwriter for the NSF Director. He leads BioTrek, the public outreach program of the Biotech Center and UW-Extension. His key role is in welcoming Wisconsinites to come experience science at their public, land-grant research university.
Talks by Thomas Zinnen:
1. Changing Colors in the Spectrum of Biotechnology & Food
2. Sharing Science with Children and Grandchildren
3. Experiencing Science as Exploring the Unknown
4. X Marks the Spot:Places of Great Discoveries at UW-Madison
---