Possible workaround for Remote Desktop issues on Windows 10
Please follow these instructions if you are experiencing this problem when using remote desktop to connect to a Windows 10 computer. If not having this problem or connecting to a Windows 7 computer, no action is needed.
The symptoms of this problem on a Windows client running Remote Desktop are seeing the message "Configuring remote session." for up to several minutes after connecting to the remote computer. Eventually, you may also see this message:

This computer Can't connect to the remote computer

The two computers couldn't connect in the amount of time allotted. Try connecting again.
If the problem continues contact your network administrator or technical support
At that point the only solution is to restart the computer which we've have been requesting Mike Ales to do as he gets time. This is obviously not a sustainable solution and we need your help in attempting an often discussed workaround that may solve the problem. Since we are unable to reproduce the problem after multiple attempts this is not a guaranteed solution but should be attempted by everyone experiencing the problem.

1. Open remote desktop but do not logon or connect. Instead Click "Show Options:"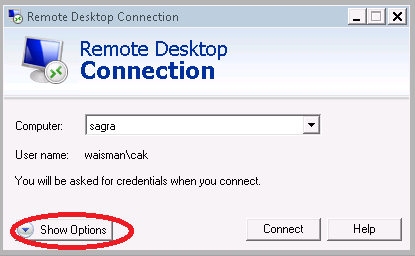 2. Click the "Local Resources" tab. Then under "Remote audio" click "Settings". Make sure "Do not play" and Do not record" are the only items checked and click OK.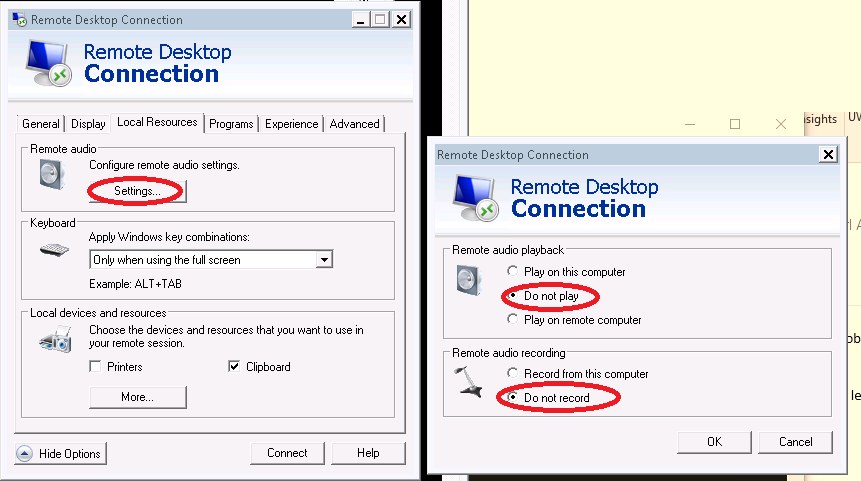 3. Under the "Local devices and resources" click "More" and make sure nothing is checked in the box that appears. If anything is checked, uncheck it and click OK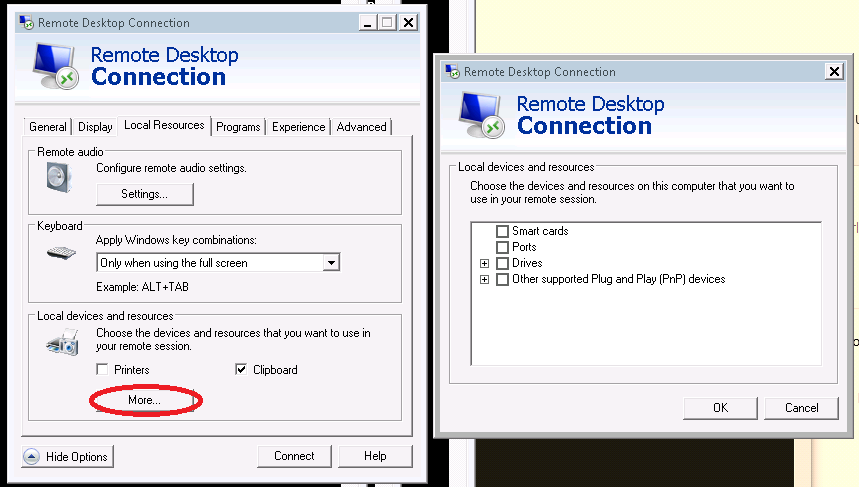 4. Click the "General" tab and click the "Save" button under "Connection settings"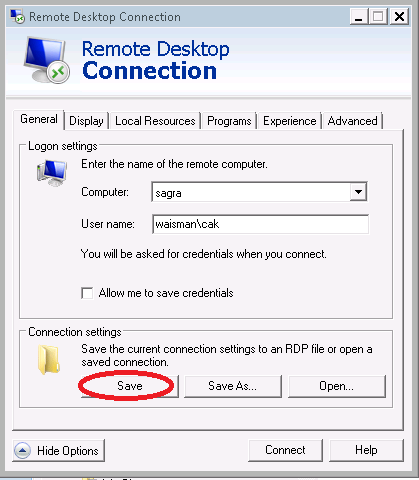 5. Now click Connect and logon to the remote computer as usual.