Topics Map > help

Topics Map > documentation

BlackBoard Collaborate Ultra: How to Record your Class (For Instructors)
How to record a class in Blackboard Collaborate
From within the class session (once you have joined it and are ready to begin teaching) click on the 3 lines in the upper right of the browser window.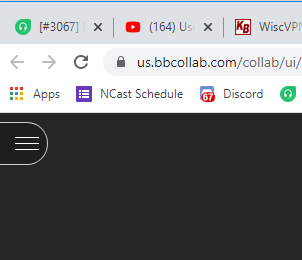 Click the "Start Recording" option.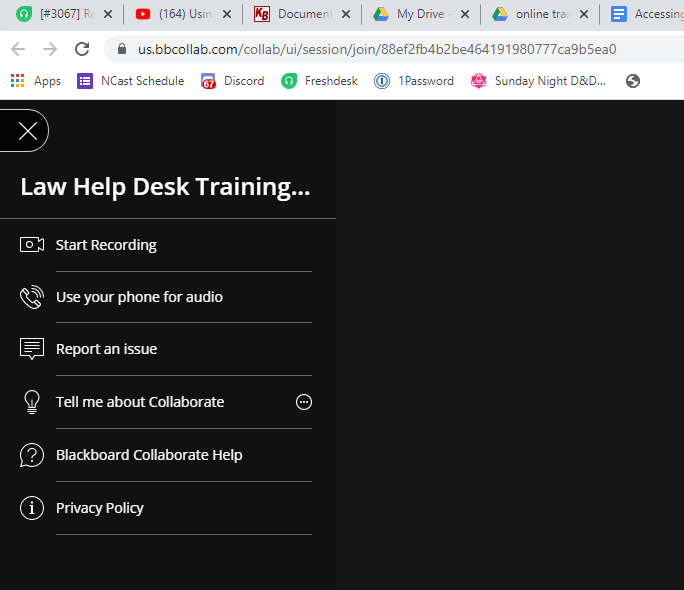 You can be sure you're recording; when you go back to the main screen, you will see a small video camera on the menu button:
That's it! You can turn off the recording at will but it will create a separate recording each time you click it on - you cannot pause recording. Once you have finished, the recording will take a short while to process and become available in the listed recordings.