Webex - How to Claim and reassign the Host Role of a Webex Meeting and Webinar
Find the host key on your Webex site
1

From your Webex site, select Calendar and then click the title of the meeting that you're hosting.

You can see the host key in the Meeting Information section of the meeting details.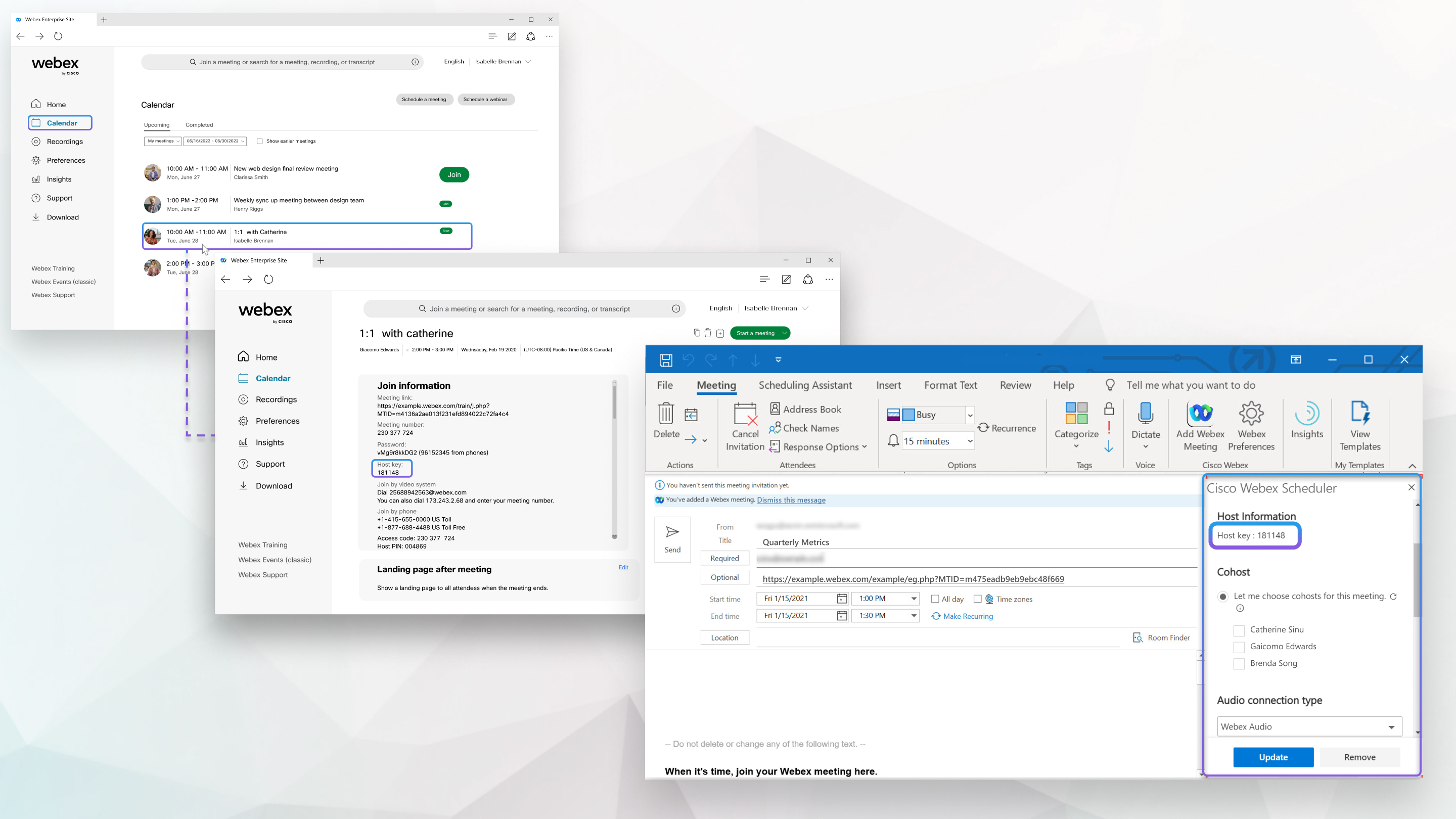 Find the host key in Microsoft Outlook
How to Find the Host Key
1

From your Microsoft Outlook calendar, open the meeting that you scheduled using the Webex Scheduler.

| | |
| --- | --- |
| | Meetings in your Microsoft Outlook calendar that you didn't schedule with the Webex Scheduler don't have this information. |

2

Select Webex Preferences.

3

In the Cisco Webex Scheduler panel, select Advanced settings.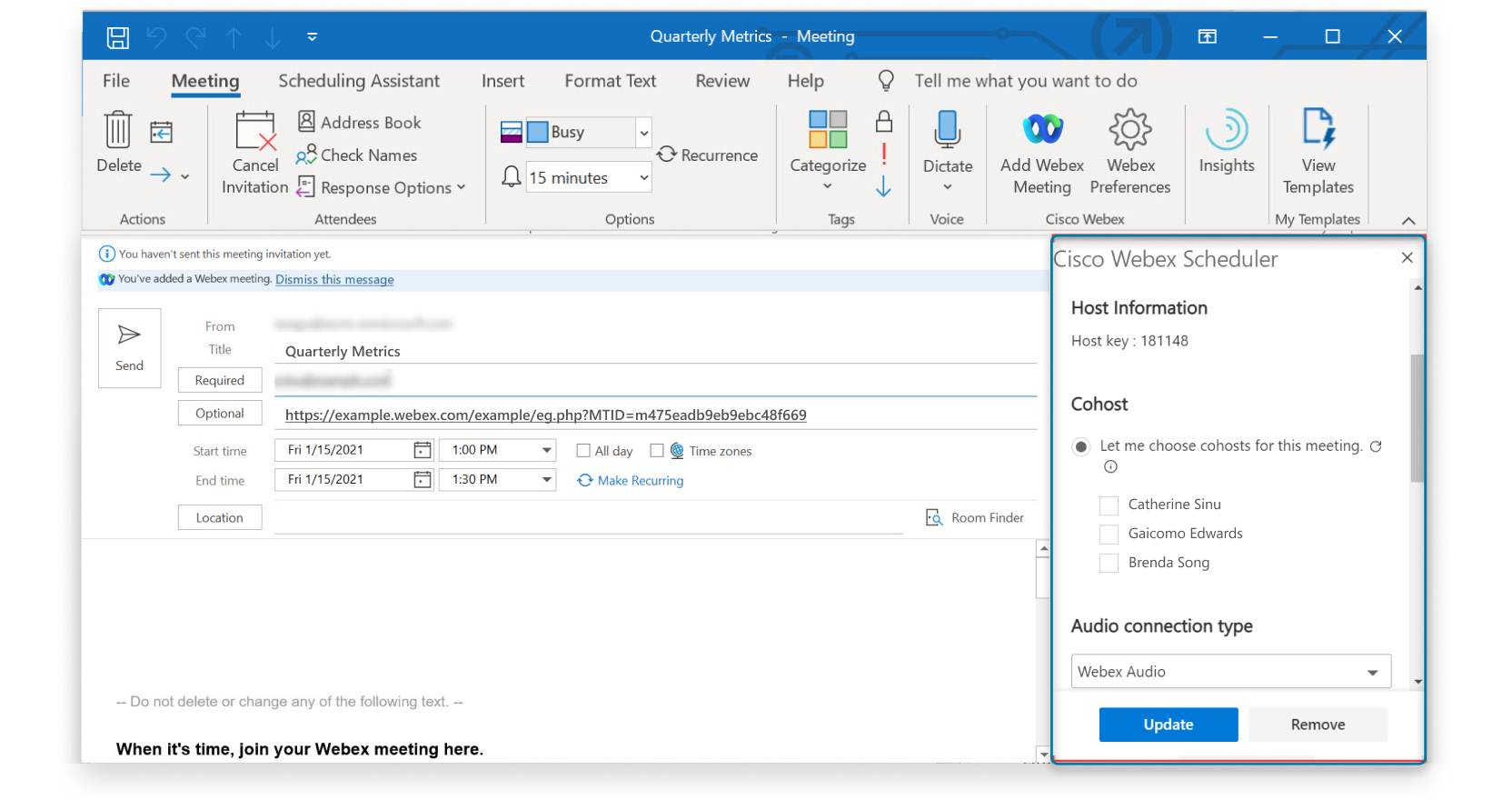 Your host key appears in the Host Information section.
Change Host Role During your Meeting or Webinar
How to Change Host Role

| | |
| --- | --- |
| 1 | Open the Participants panel and locate the attendee that you want to make a host. |
| 2 | Right-click the attendee's name and then select Change Role > Make Host. |