2. Click File > Export > Notebook > OneNote Package and Export this notebook.
3. Sign out your Campus account, and sign into OneNote with your personal account, then go to File > Share.
It will alert you that this notebook have to be saved on OneDrive or SharePoint before sharing.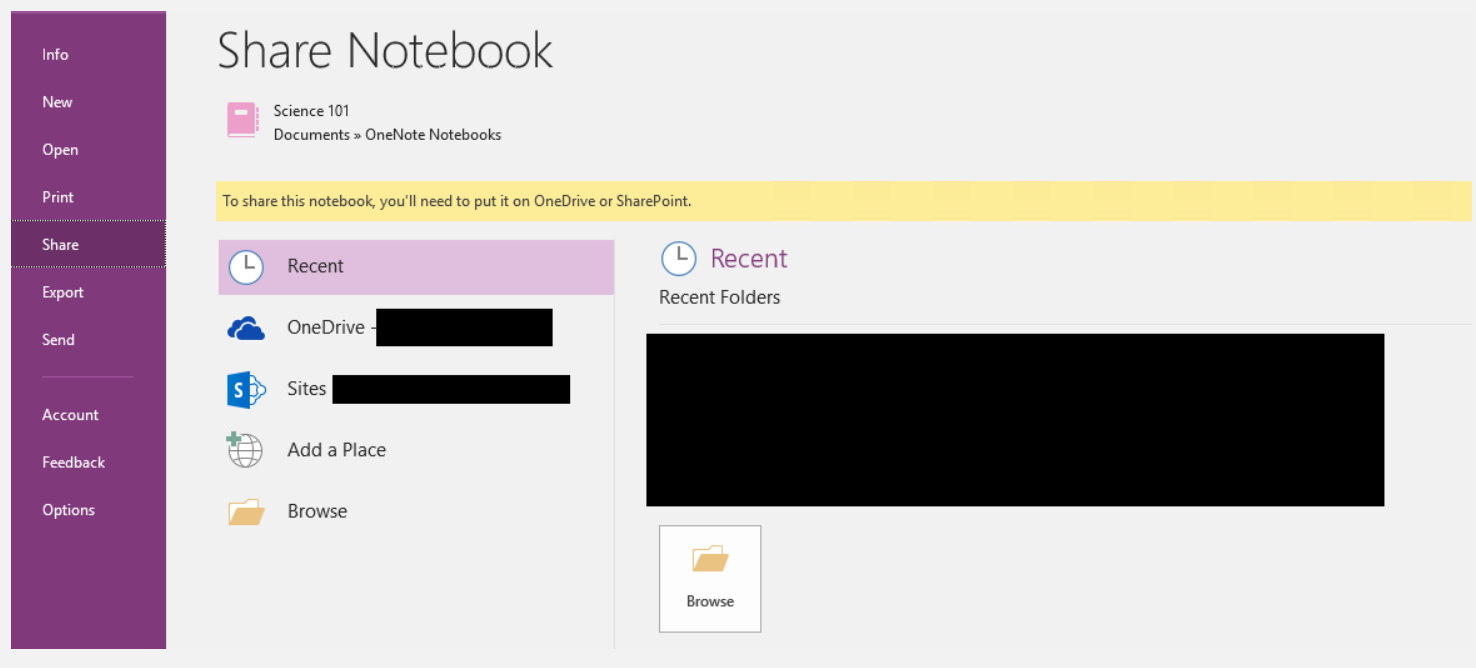 4. Click OneDrive and browse a location where you want to save this notebook. After the syncing process is finished, then you have already moved this notebook.

---
Owner
Joshua H.
Group
Wisconsin School of Business
Created
2021-03-18 18:48 CST
Updated
2021-03-22 18:28 CST
Sites
Wisconsin School of Business
Feedback

0

0

Comment Suggest a new document