EEPMBA - Setting Password to Not Expire in Windows 10
This document describes how to set your Windows 10 System to have a never-expiring password.

How to set a password to not expire in Windows 10
Note: You can contact EEPMBA IT staff and/or follow these steps:
1.
Open the Windows Run Command.
Windows Key + R key is the keyboard shortcut to open the Run command.
2. Type lusrmgr.msc and click OK.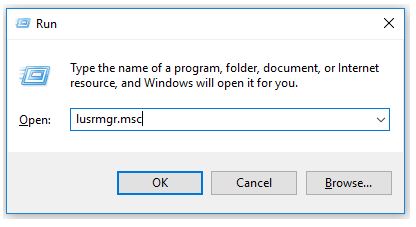 3. Click on Users in left pane and double click on the name of your user account.

4. Check the box for Password Never Expires.