AT - Visix Editing and Scheduling Content
How to post announcements and PowerPoint slides in the Visix monitors in the Wisconsin School of Business. This is based in an already created template.

Home : Login : Uploading: Grouping: Editing Playlists: AxisTV Utilities: Editing Layouts
Visix Document Posting:
Editing Playlists
To edit content on a playlist, click on Now Playing at the top of the screen and then Playlists. This will take you to a screen like this: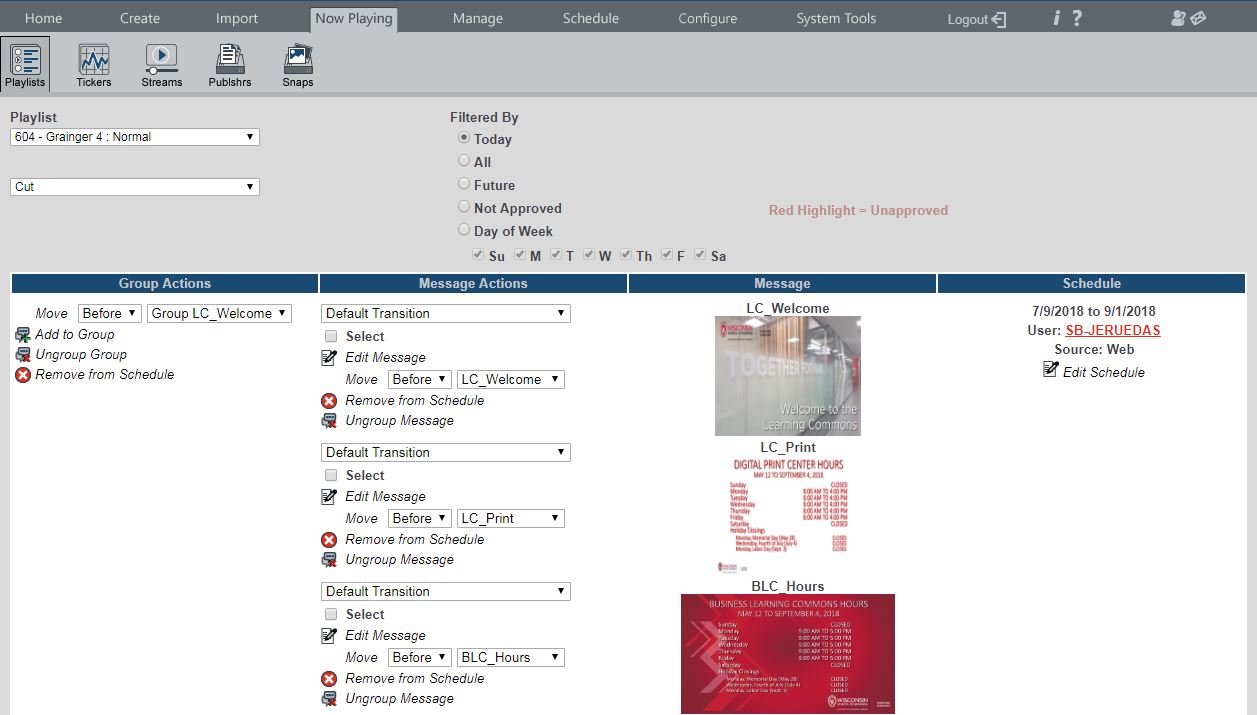 In this window, you can not only edit content, but also remove it from your playlist, or delete it altogether. Coinciding with each image is a group of tabs with the ability to complete these actions. These can be found under the Message Actions column.
You can move the selected image up or down on the playlist cycle, remove it from the schedule, edit its schedule, or ungroup it.
If you would like to delete the whole playlist, the left side of the screen will show a Group Actions column. This contains similar actions to that of the Message/Image Actions column, however, it will apply to the entire playlist. To remove the playlist, click Remove From Schedule. The images will still be in the system, but they will no longer be grouped together, nor designated to a specific playlist.
Scheduling an Individual Image
Instead of scheduling an entire playlist to a monitor, you can also schedule an individual image to a Playlist. To do this, go to Schedule > Content.
This will show the images that you have imported into the system, versus Manage which will show you all images imported (even from other users). Once here, find the image you like and click schedule on the left hand side.
This will take you to a screen that looks just like the one you scheduled the playlist on. The only difference from that process is that you are designating a single image to a playlist rather than multiple images.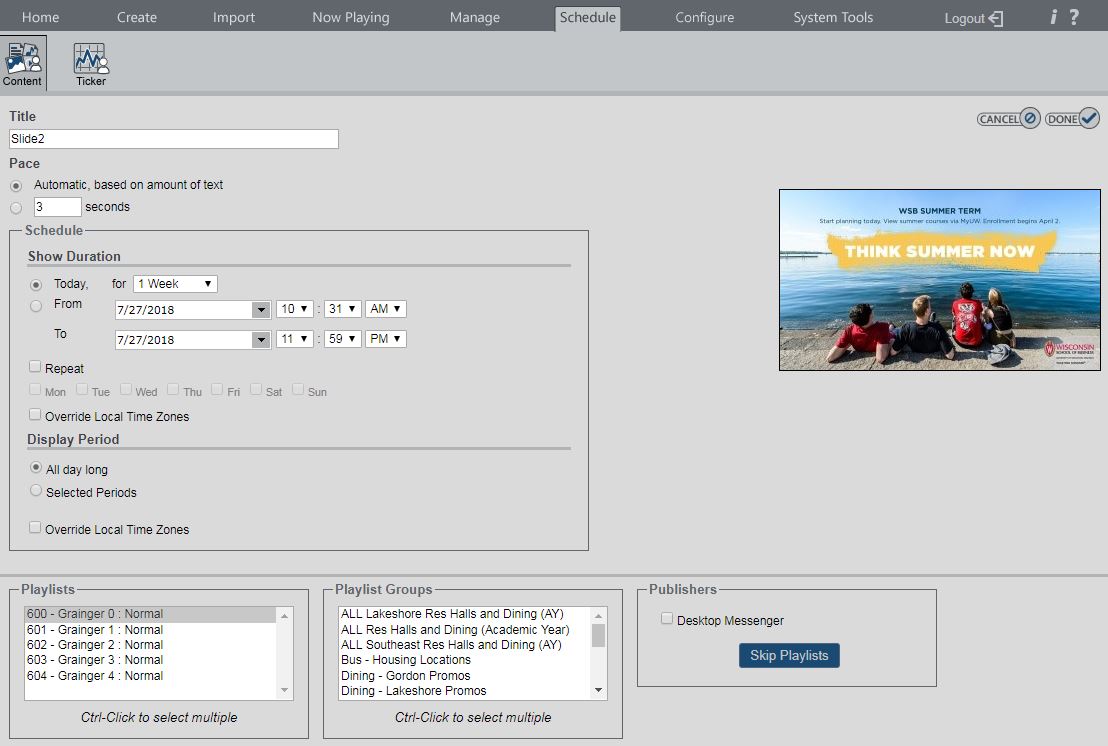 Once you have chosen the playlist, click Done and your image will be scheduled and able to use in the Layout template.