AT - Visix Getting to the Layouts
How to post announcements and PowerPoint slides in the Visix monitors in the Wisconsin School of Business. This is based in an already created template.

Home : Login : Uploading: Grouping: Editing Playlists: AxisTV Utilities: Editing Layouts
Visix Document Posting:
Downloading AxisTV Utilities
This action requires the use of AxisTV Utilities. This is an additional program that must be downloaded prior to use. To download it, login to the Visix system on your desktop and go to System Tools > Install > AxisTV Utilities.
Follow the steps to download the application. Once completed, login to the system using the same username and password as used for the Visix login on your desktop.
Editing a Layout
Once you've entered the application, you should view a screen like this:

Click the Layout button and you will be taken to a screen that appears like this: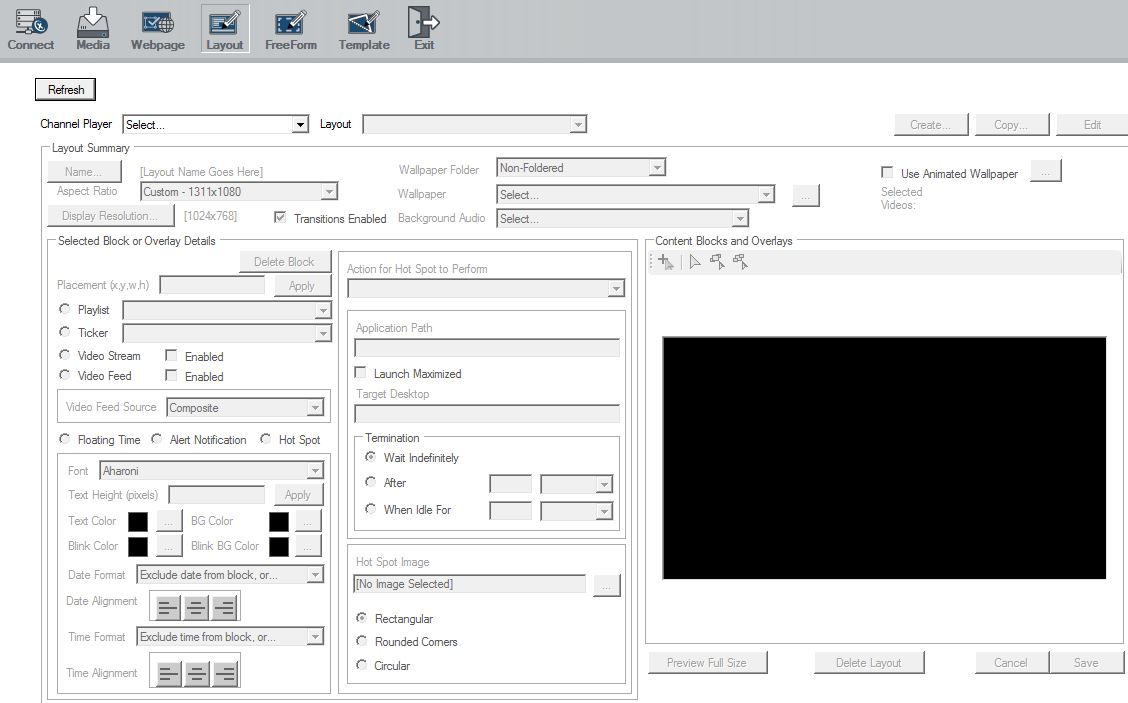 Where it says Channel Player, click the Monitor you wish to project on. Where it says Layout, click on Normal-Test. The predesignated layout is currently only on monitors 1210A-2 and 1210P.

If you would like to assign the same layout to a different monitor, simply click Copy - found on the right hand corner of the screen in between Create and Edit.