UW-Madison Box - Submit a Box Support Case
This document explains how to open a support case directly with Box.
To log in to Box Support go to https://uwmadison.box.com/ and log in using your NetID.
Click the Question Mark in the top right corner, then click Help Center.
3. Click Log In in the upper right corner. This should automatically sign you in.


4. Click Support in the top navigation bar, and then click Contact Support in the menu.
5. There will be four buttons that appear.
Submit a Case - This will allow you to submit a case directly to the Box support team, who will respond to you via email with an answer.
View Cases - This will allow you to view past and current cases you have opened with Box support.
Chat - This will allow you to chat with an agent.
Box Community - This is a forum where you can look through others' questions or post your own.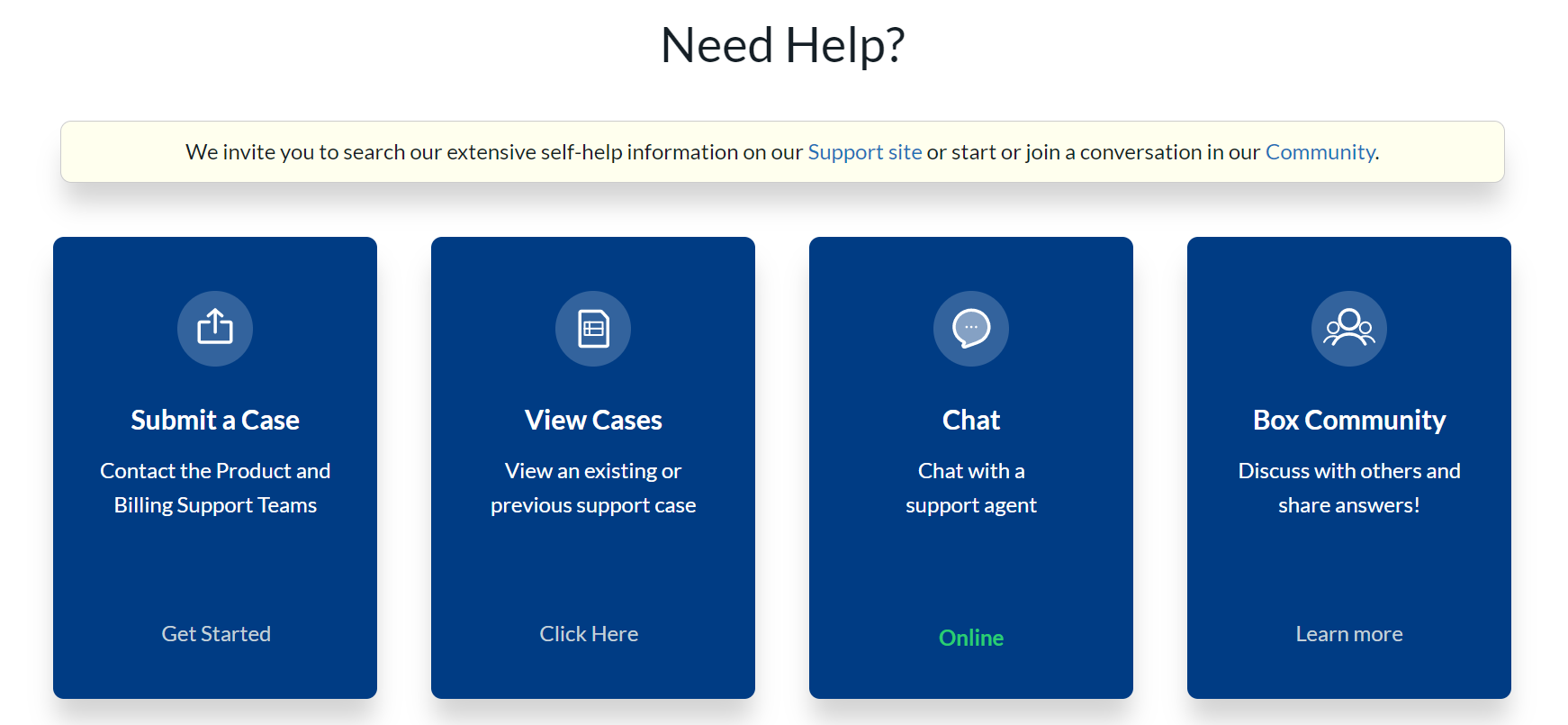 The following steps will explain how to open a case with the Box support team. First, click Submit a Case.
Select the appropriate issue from the dropdown menu. The option you will likely need is Product Issue.
2. Select the product you are having trouble with (if it is Box Drive or Box Sync, choose Desktop Applications).
3. Fill out the textbox that prompts you to summarize the issue.
4. Several suggested articles will appear that may help with the issue. If none of these work, click Not finding what you're looking for? Click to proceed.
5. Fill out the remaining fields that appear, then click Submit.