CAE Duo - Activating a Token/Fob
How to set up your CAE Duo account to use a hardware token/fob.
Background:
The College of Engineering has decided to integrate Duo into critical CAE infrastructure services to adhere to campus policies. In order to utilize Multi-factor authentication, you will need to set it up on a smartphone, tablet or token. More on the Duo Multi-factor Authentication Project can be found on here:
MFA-Duo - What is Duo Multi-factor Authentication?
.
Note: You'll need to have activated Duo on your CAE account to set up a token. If you haven't, please see this page:
CAE Duo - First time setup
CAE Duo - Setup for Token/Fob
This document will walk you through the process of setting up Duo Multi-factor Authentication for College of Engineering specific services using a hardware token/fob. Please note that this is in addition to your NetID specific Duo installation. You may have two Duo instances using the same Token/Fob once you have completed these steps. Please plan for 10-15 mins to get your Duo registered with the College of Engineering.
Note: This document is only for setup if you're planning to use a hardware token/fob.
If you wish to use a smartphone or tablet with MFA Duo, please see the instructions
here
.
1. Once you've activated Duo on your account, navigate to
mfa.cae.wisc.edu
and click "Manage Tokens and One-Time Codes"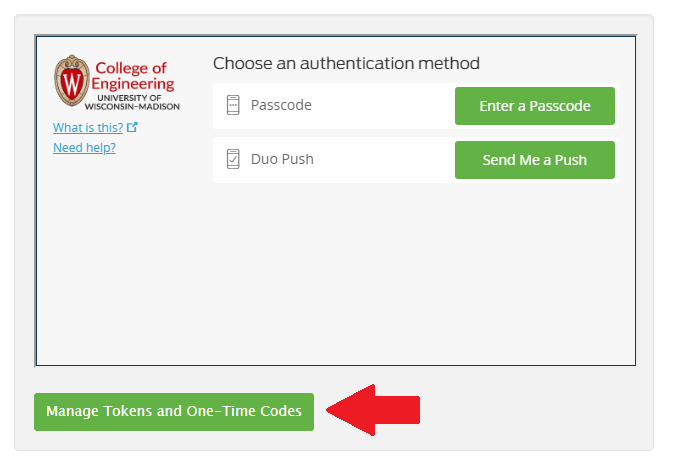 2. Click on "Add new token"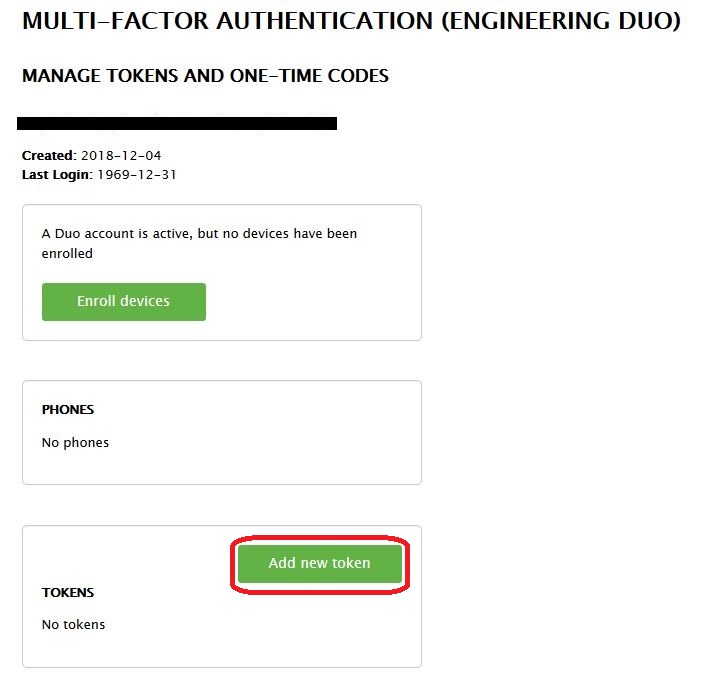 3. Enter the serial number on the back of your token, then press the button on the front of the token and enter the code it generates in the corresponding field.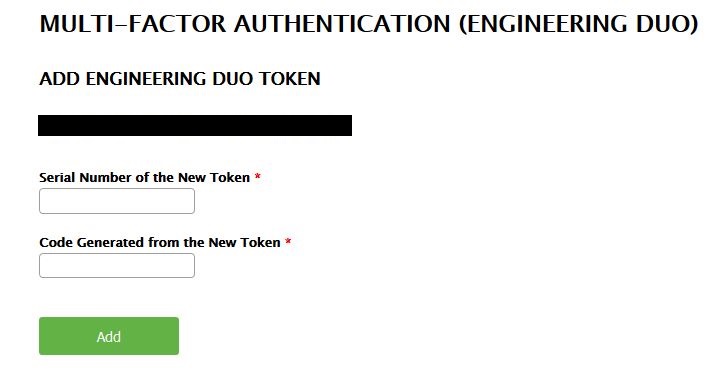 Note: If you already have Duo activated and have another device set up for Duo authentication, you will need to use it to authenticate when you add the token.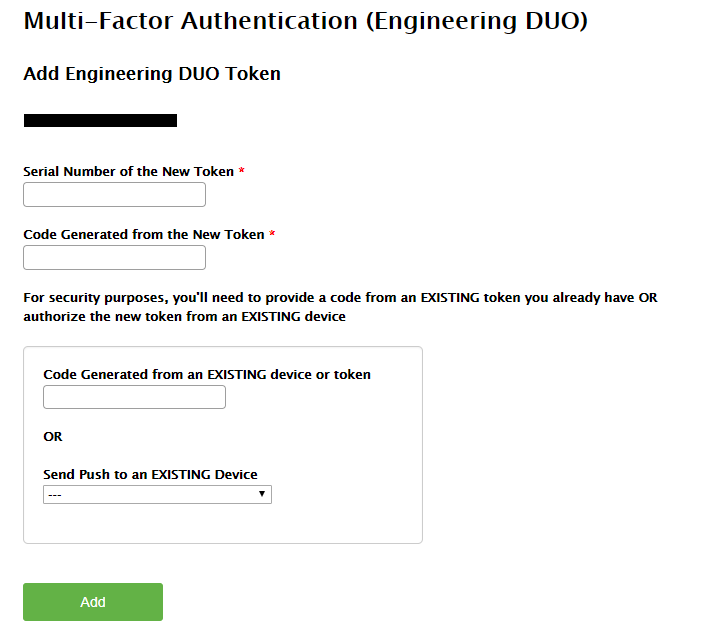 4. Press the Add button. You should now see that serial number listed under your active tokens.
If you are using the same token for your CAE account and your NetID, it is possible the token will get out of sync with one service or the other if you use it for one service significantly more than the other. If your token becomes out of sync for either the CAE Duo or NetID Duo instance, you can find more information on re-syncing your token at the following pages: