Moodle- Creating a Web Page
Note:
UW-Madison is adopting Canvas as the single, centrally supported learning management system, and discontinuing support for Desire2Learn (D2L) and Moodle. Access to D2L and Moodle will permanently end June 1, 2018. For information about retaining materials from D2L or Moodle, please refer to this document.
1. First, turn editing on by clicking the Turn editing on button at the top right hand side of your home page.

2. In the desired week/topic, click the Add an activity or resource link and select URL (it should be at the bottom).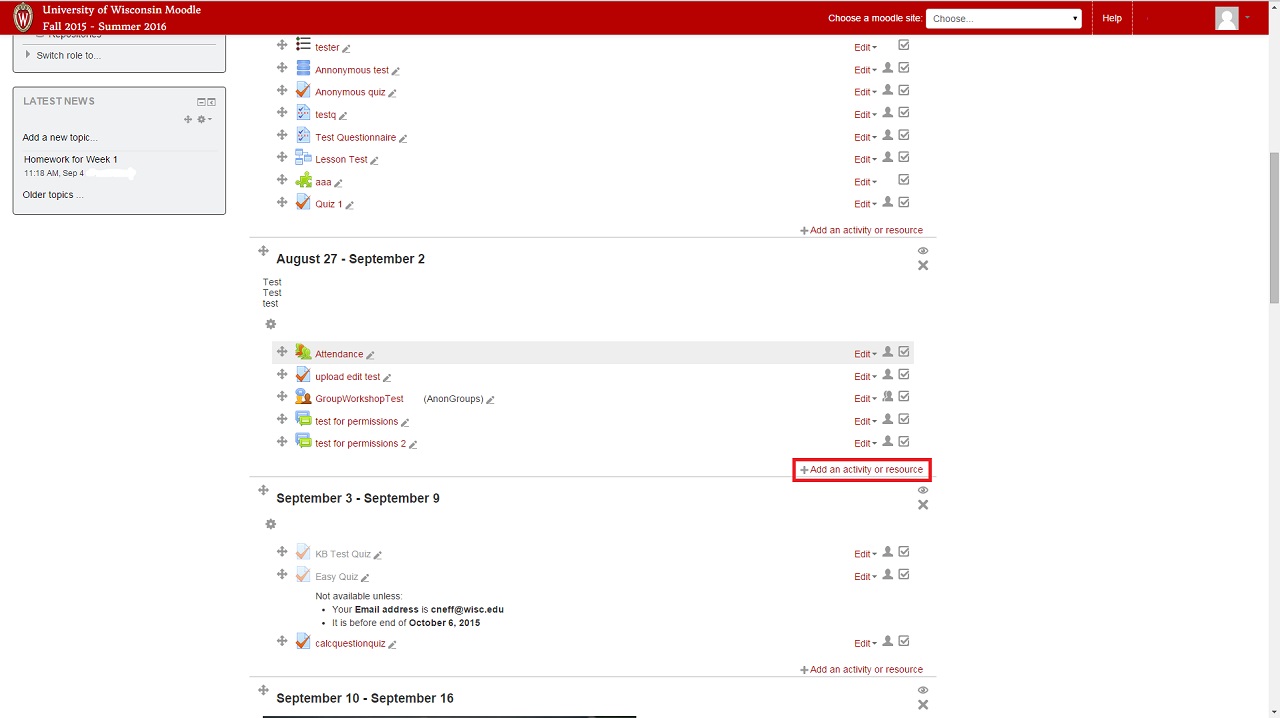 3. Give the web page a name. You can type a description, but it is not required and does not need to be visible to students.
4. Insert the external URL link by copy and pasting the URL you wish to include or by clicking the Choose a link button if you downloaded a link beforehand.
5. Under Options, you can customize the link by clicking the drop down menu under "Display" to change how the link opens on the student's computer. If you wish to show the URL link name, check the box. If you want the URL description to show, click the box as well.
6. You may also choose from a number of different settings, such as access time and activity completion tracking. If you need further explanations of any of these settings, click the question mark to the right of the name.
7. When finished, click the Save and return to course button at the bottom of the page.