SBGrid Structural Biology Software
This document contains information about the SBGrid Structural Biology Software, including its function, user manual, contact information, oversight plan, and training plan. The equipment on this page is typically available for all users in the UW–Madison Biochemistry Department to access for their research needs.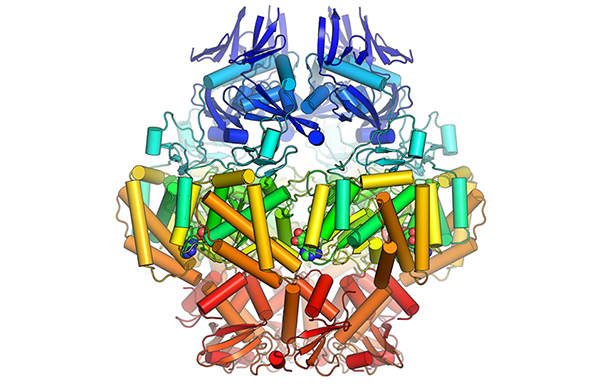 Model
SBGrid
Function
Provides a collection of 270+ structural biology applications on Linux and OS X computers. A few commercial applications are also supported, including Geneious for cloning and bioinformatics, incentive builds for PyMOL, and for North American labs, the Schrodinger Small-Molecule Drug Discovery Suite. Allows access a complete execution environment that includes the suite of structural biology applications preconfigured to run without any additional settings. Applications can be invoked from the shell prompt; there is no need to set up additional variables, change your path environment, or install supporting applications.
Software Available to the Biochemistry Department
Software - SBGrid Download/Installation Instructions
Software - Requesting a New SBGrid Lab License
Contact
Biochemistry IT (see Get Help from Biochemistry IT!)
Oversight
Biochemistry IT will oversee all maintenance, updates, audits, etc.
Training
Training by individual labs.