Topics Map > OS and Desktop Applications > PDA/Smartphone

Topics Map > Campus Services > Mobile UW

Wisconsin App (Android) - Overview of the Wisconsin Application
The official UW-Madison Android app, Wisconsin App (formally known as Mobile UW), contains campus information including a campus map and directory, some public safety contacts, recent news and upcoming events, athletics information, some videos from the campus 'You W Tube' feed, as well as details for the Madison Metro bus service.
The Wisconsin App can be downloaded via the Android Play Store—just search for Wisconsin App under Apps.
Main Menu
The main menu of the Wisconsin App currently has 16 main options, as shown below.
Click on the icons or links below to display more information about each module
Campus Directory
The Directory portion of the Wisconsin App lets you search the campus directory found at http://www.wisc.edu in a mobile-friendly fashion, as shown below. Once you've located someone using the directory, you can then call or email the person. You can also add them to the contacts app on your Android device instead.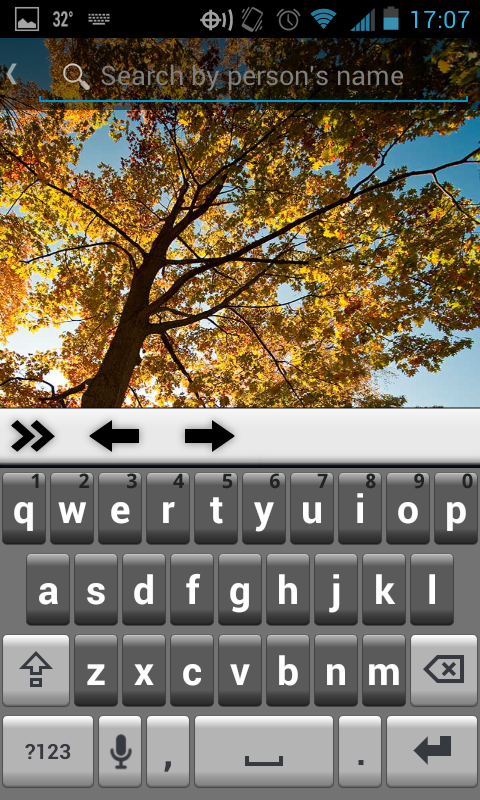 Campus Map
This displays a map of the campus area using Google Maps. Options are available to display various locations such as places with wireless, parking, etc. by clicking on the Show Me button.
Campus Safety
This module includes buttons which will dial various emergency numbers when pressed, as well as information about the SAFEWalk program, the UW Police Department's website, and info about WiscAlerts.
News
The News module displays news from various campus sources.
Events
Events displays common events, as reflected in the UW-Madison Events Calendar at http://today.wisc.edu.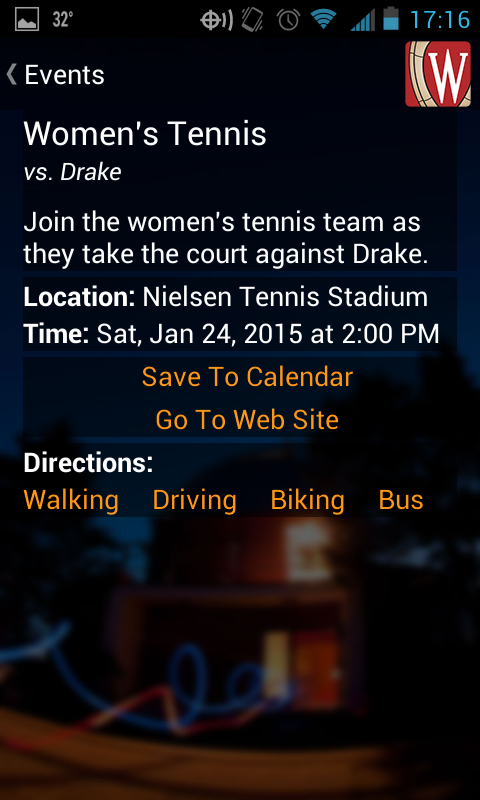 Athletics
The Athletics module displays news and scores related to UW Athletics and schedules for various sports.
Video
This module contains video from the You W Tube video feed.
Busses
This module lets you view Madison Metro bus routes near you and view scheduled departure times for that stop.