Image sizes within WiscWeb must be 24MB or smaller. You can use the software Adobe Photoshop to edit images and resize them to fit into that requirement.
In this document:
Purpose
Accessing Photoshop
Resizing an image
Purpose
There are certain requirements of images when uploading to your site's media library - image size and dimensions. You can edit the image(s) before uploading to your media library to make sure it is ready to be used.
Accessing Photoshop
If you don't already have Photoshop installed, please review the following document to download Adobe Creative Cloud and log in:
Once you're signed in to Creative Cloud, you should see the option to install Photoshop.
Once in Photoshop, open the image you want to edit
Click File → Export → Save for Web (legacy)
At the top right of the menu, select JPEG as the file type
To decrease the file size of the image, you can change the quality from "Maximum" or "Very High" to "High"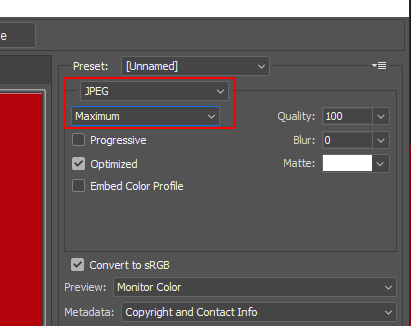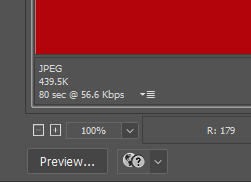 Once you have the desired settings, select Save at the bottom right.