Graduate Assistant - Create Offer to Hire Student
When you're ready to move forward with a hire you must change the finalist(s) status(es) to "Create Offer." The student(s) must have applied through the Student Jobs Platform to complete this step.
Instructions to Create a Job Offer
ASU-Specific Instructions
For Graduate Assistantships Only
You will need to provide information in all of the fields contained under the "For Graduate Assistantships Only Section"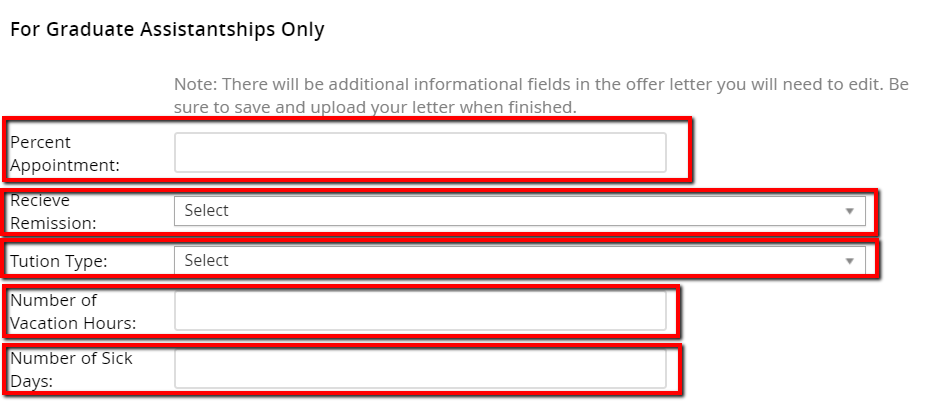 UDDS #
This is a required field to hire a student with ASU.
Most hiring managers are time approvers for their students and should select the same UDDS (Department ID) as their appointment for their student.
Funding String
Approval Process
This is a

required field

.

Select "2 Approvers" for the Approval Process
List your Program Director as the 1st Approver and click the magnifying glass to search
List asu.hr@ohr.wisc.edu as the 2nd Approver and click the magnifying glass to search
Select "Submit" and "Submit & Exit" to start the approval process
Application Status:
- Next to "Update application status following offer" Select "No"
Submit for Approvals
Select "Submit" or "Save and Close" to start the approval process