When you're ready to move forward with a hire you must change the student finalist(s) status(es) to "Create Offer." The student(s) must have applied through the Student Jobs Platform to complete this step.
Instructions to Create a Job Offer
Review the Student Jobs Platform training materials under the "Offers" menu.
Follow the instructions on the Student Jobs Platform to create the job offer.
Follow the ASU - specific instructions below when completing the job offer.
ASU-Specific Instructions
This is a required field to hire a student with ASU.
Most hiring managers are time approvers for their students and should select the same UDDS (Department ID) as their appointment for their student.
Start Date
Please enter the

anticipated

start date you have in mind. ASU may adjust the start date after review and will communicate any adjustments with you.
Approval Process (Required)
Follow the approval process assigned to your division.
ATP, OHR, and VCFA: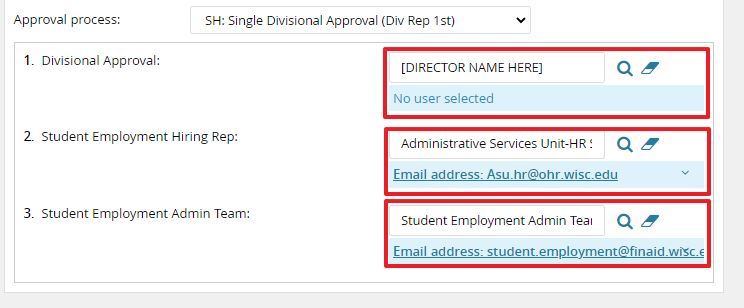 Division of Diversity, Equity and Educational Achievement (DDEEA)
Submit (Required)
Select "Submit" or "Submit & Exit" to start the approval process